I'm a huge Krispy Kreme fan. I like Dunkin' as much as the next person, but Krispy Kreme by far has the best glazed doughnut. We recently visited the Krispy Kreme in Owings Mills and were shocked by the number of delivery trucks parked outside.
My boyfriend quickly speculated that this was the location that made the doughnuts and gave them to other Krispy Kreme locations or supermarkets that sold Krispy Kreme, and I think he may be right! (No confirmation, though.)
As soon as we walked in the door, we were hit by the lovely smell of fresh doughnuts. The conveyer belt was pumping them out and drenching them in glaze while we walked around the shop. Multiple staff members were in the back watching the machine, while another took our order and managed the drive-thru.
I've never seen a doughnut conveyer belt active at another location -- this was pretty special for us.
If you want ultra-fresh Krispy Kreme doughnuts, this is definitely the location to visit. We go at different times, but we usually go after 7 PM and this location has had the conveyer belt running for three of our four visits.
They are open every day from 6 AM to 10 PM, so if you want to see the conveyer belt running, I'd go around maybe 8:30 PM or 9 PM so you don't just see them cleaning up.
If you're a doughnut lover willing to take a recommendation, I recommend the raspberry-filled glazed doughnut ($1.79). It's 300 calories and horrible for you I'm sure, but it's delicious. I'd ask for it as part of my last meal, it's that high up on my personal food list. I've told myself I have to max out at two when we visit, and that's still a lot of calories.
I've also had their Boston Creme, but I honestly didn't think it was as good as others I've had. It was decent, but the raspberry-filled doughnut is 100x better. I cannot recommend it enough.
I have to say, this is also the biggest Krispy Kreme I've ever seen. There's plenty of seating available if you want to come work in here while consuming a coffee and a doughnut in the morning. I'm sure it'll smell heavenly the entire time, or torturous, depending on your take. They also sell Krispy Kreme mugs and coffee beans if you want some to take home.
If you're going to frequent a Krispy Kreme, I'm telling you, this is the best option. Don't take my word for it, come see the doughnut conveyer belt!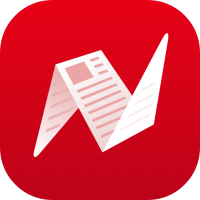 This is original content from NewsBreak's Creator Program. Join today to publish and share your own content.