While walking around Historic Savage Mill, we happened upon Sweet Cascades Chocolatier. This chocolate shop is one of the best-stocked sweets shops I've ever been to. The owner has everything, from truffles to chocolate-covered Oreos and fruits, twinkies, Old Bay chocolate crabs, you name it, he has it.
I believe the man we met was the owner and chocolatier, but if not, the staff is extremely dedicated and proud of their products, and very friendly!
We went on a weekend and Savage Mill as a whole was deserted. As soon as we found this place, I thought to myself that they were capable of having a shop in New York City if they wanted. The number of chocolates, beautifully decorated, jammed into this small shop is unbelievable. The chocolatier is truly talented and dedicated to providing a huge variety to their customers.
The chocolate clam shells looked exquisite. The script on the shop glass was beautiful. The entire shop felt like a dream. Any child or child-at-heart would be thrilled to visit this shop.
They even had blue fairy lights hanging from the store's ceiling. It felt like a Christmas display, in August. You really have to see this shop to believe it, and it's a bit hard to find nestled way in the back of Historic Savage Mill' mall.
We ended up selecting three chocolate-covered Oreos (approx. $2e, by the pound), two s'mores covered in chocolate (one with caramel and one without) for $4.95 each, and I had small espresso-bean-adorned chocolate I cannot find on the menu. Considering the menu (view here) is massive and they have additional delicious offerings frequently, you may spend more than you expect to if you drop by to shop!
I have to say, the Oreos were delicious. The milk chocolate they were covered in was delectable. The espresso-bean-adorned chocolate, which I think might have been the hazelnut mocha truffle ($3.25), was by far my favorite. The filling was perfect, nutty, and creamy, and the dark chocolate was ever so slightly bitter and I loved it.
My boyfriend thoroughly enjoyed his s'mores, but we agreed the one with the caramel was better than the plain s'more. I think that's an obvious conclusion for caramel lovers.
Really, if you have a sweet tooth or want to make your kid's day, this is the place to go. It's a real-life Candyland, with every chocolate-inspired treat anyone could ever want. They also sell chocolate-making kits if your kids want to give being a chocolatier a try themselves.
Please, go support this local business! It's incredible and hard to find, but oh-so-worth it. They are located at Historic Savage Mill, 8600 Foundry Street in Savage, MD, and their hours are Tuesday - Sunday 10 AM - 5 PM.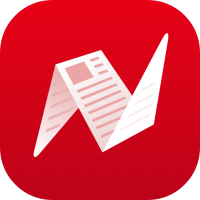 This is original content from NewsBreak's Creator Program. Join today to publish and share your own content.