Doc Waters Cidery is a Cidery located in Germantown, Maryland. They have their own orchard located right next to their brewery. They first started offering their cider to the public in 2018, after aging and fermenting it in 2017. We were lucky enough to be in the area and tried out their alcoholic cider.
They are located at 22529 Wildcat Road in Germantown, but you have to have a little faith. We weren't sure we were at the right place, as we had to drive by houses, farm equipment, and their orchard before finding the cidery. They do have helpful signs placed along the property, but we were still a little doubtful.
As soon as we found the cidery, the road opened up into a large parking lot, complete with a giant building, multiple outhouses, and a lovely view of dozens of picnic benches and a handful of fire pits. There had to be twenty people or so out there having a good time in the middle of nowhere.
We decided to share a tasting flight ($16), which comes with four, 4-ounce pours of cider. We tried their Orchard Blend Bubbles, Hopped, Oak Aged, and Blueberry (Speciality Flavor).
We also bought a cute cidery glass, as we collect them for our bar cart at home. Doc Waters also sells another type of glass, two t-shirt variations, and a ballcap, if you're in the mood for merchandise. They also sell stickers if you want a more affordable souvenir.
Once we got our ciders, we went and sat at a picnic table under a small covering they had set up to shield patrons from the heat. Oddly, they also had fire pits going, which entertained many of the children running around in the grass. This is a great place to bring kids if you want a drink while keeping them entertained with plenty of space to run around.
I will say, the place does smell like manure from the cows nearby, but the wind was really blowing on the day we went, so maybe it's not always like that.
We were not big fans of this cider. It tasted faintly of apples, but it was more similar to an apple beer than to a cider. Our favorite cider of theirs was the blueberry. If we decide to go back, we'd probably get a flight of their speciality fruity flavors, as those seems to taste a bit more like cider.
We do like apple-tasting cider a lot (obviously), but this really was more of a beer-taste. Maybe that's why it's so popular! Cideries usually aren't as busy as this one, so maybe they're catering to the beer audience, we don't know.
Regardless, we had a fun time here. The staff members were really enjoying their jobs and were super friendly, the music was loud and fun, the weather was great, and we enjoyed the outdoors, plus got a cute cider glass. We're glad we tried it out.
If you like beer and want to venture into alcoholic cider, Doc Waters Cidery is the place for you!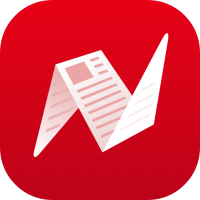 This is original content from NewsBreak's Creator Program. Join today to publish and share your own content.