I've always wanted to try Rita's Italian Ice. They are a large chain and I first heard about them while I was living in New Jersey, but I never got around to visiting. Rita's has 540 locations in 31 states and territories in the United States. They are a very popular frozen custard and Italian ice stop, apparently!
Interestingly, it only took moving to Maryland to find one a stone's throw away from my new home. They're everywhere down here! It's a problem, but a good problem to have.
We got to Rita's around 8:45 PM one night, and we weren't the only ones. Rita's closes at 9 PM every day, 7 days a week, and people were very interested in getting in right before the deadline. There was a line of at least ten of us, but I do think they closed right before 9 PM.
At the time we didn't know any better, but now that we know when they close, we go earlier. It's kind of a crappy move to go that close to closing; plan ahead if you can.
Menu options and our orders
Rita's offers Frozen Custard, Italian Ice, Ice Flights, Milkshakes, Blendini, Gelati, Concrete, and more to their customers. I ended up choosing a frozen custard twist of chocolate and vanilla in a cone because I didn't know any better.
The thought of combining Italian ice and frozen custard to form a gelati sounded disgusting to me. The textures and flavors are completely different. What kind of a person would do something like that? Turns out, a lot of smart people.
My boyfriend got a Gelati with strawberry Italian ice and vanilla frozen custard. It was amazing! It tastes like those little Hood-brand strawberry and vanilla ice cream cups I used to eat as a kid. It's such a blast from the past; I love it. Not to mention that the gelati is much bigger than those little cups ever were.
Final Thoughts
Rita's Italian Ice is now my favorite frozen custard spot in Maryland. I really hate to say that about a chain, as I'm a big proponent of purchasing from local, family-owned businesses, but their ice cream really is the best frozen custard around. Until I can find something better, I'm a Rita's person.
If you have any frozen custard recommendations, I'd love to hear them! In the meantime, I'll be at Rita's enjoying their strawberry Italian ice gelati.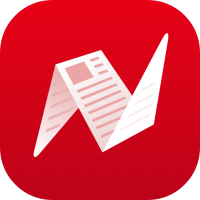 This is original content from NewsBreak's Creator Program. Join today to publish and share your own content.