Ever since we moved to Maryland, we've been trying to find our favorite dessert place. Fresh Bakery is certainly a contender with its delicious, moist cupcakes, but they sell far more than cupcakes. We like their variety - maybe you will, too!
Before we get into your typical snacks, Fresh Bakery is very well-known for its wedding cakes. They have a huge gallery of their gorgeous creations, which you can view here. They are truly stand-out pieces of artwork, and I'm sure they taste fantastic if the cupcakes they make are any indication.
This bakery is also adept at catering for large corporate events and personal parties and can package their treats in advance for your needs.
Now onto the main reason we love this place: their cupcakes!
I wouldn't consider those discounts to be huge, but their products are very high quality and they know it.
Our cupcakes were delicious. The cake was super moist and the frosting and filling were creamy and decadent. You don't need more than one or two cupcakes to satisfy a moderate sweet tooth. Later in the evening we cracked open the cinnamon bun and enjoyed that as well.
My partner is a cinnamon roll snob and thought it was a bit dry on the outside, but I disagreed. The entire bun was really delicious. Perhaps the inner layers were slightly more moist than the outside layers, but it was hard to tell. It's certainly one of the better cinnamon buns I've had, regardless of the outside layer potentially not being as hydrated as the inner ones. It was certainly worth the $3 we paid!
Final thoughts
Along with cupcakes, Fresh Bakery also offers cartons of strawberry shortcake, Georgia peach cobbler, Lousiana bread pudding, chocolate mousse, and more, along with miniature pies. If you want a tasty treat to have after dinner and want it to be premium quality, this is the bakery for you.
This is our go-to bakery. I really cannot recommend it enough, and the staff members are so kind. Pay them a visit!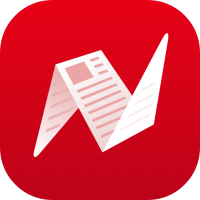 This is original content from NewsBreak's Creator Program. Join today to publish and share your own content.