In Maryland, if you want a large variety of restaurants in one place, you go to R House in Remington, Baltimore. It's a food hall with ten different stalls staffed by various local eateries.
These eateries include Amano Taco, Be.bim (Korean BBQ), BRD (fried chicken), Creole Soul, Ground & Griddled (breakfast), Hilo (poke and sushi), Molina (pizza), Noisy Burger, Stem (veggie dishes and juices), and Taharka Brothers Ice Cream. You can view each location's individual hours here.
On our recent trip, I decided to visit Amano Taco, and I'm so glad I did. It was amazing and extremely affordable. It's easily one of the best taco places I've been to.
I ordered a Queso taco with chicken ($3.75) with a side of guacamole ($0.75) and a Mexican coke ($2.75). My total, including tax and tip, came out to $8.77. If I had brought my own water bottle, I could've had a taco with guacamole for less than $5 - that's an amazing price in Maryland!
If you visit Amano Taco, I'd highly recommend getting at least two tacos. Mine went very quickly. I got a flour tortilla and it was double-wrapped, which was great, as the inner tortilla absorbed some of the chicken juices. It was topped with cilantro. It had some red onions in it if memory serves, and cheese. The guacamole was delicious, and the lime added a nice burst of flavor.
The taco itself was gushing with juice from how the pulled chicken was prepared. The flavor was incredible. My only regret about picking this place was only ordering one taco. They're super cheap - get yourself another one! Don't waste your money on a soda when it costs nearly the same as one amazing taco.
If you want to eat in R House, there is plenty of seating in the middle of the room. I ordered from Amano Taco while my boyfriend got food from three different places. You'll really be able to find a large variety of cuisines in this food hall. If you're in the Baltimore area, this place is a must-see.
They also host special events in their outdoor space, which you can buy tickets to attend. You also have the opportunity to rent out part of the space yourself if you want to have a particularly memorable party.
Go try out Amano Taco. I promise I'm not steering you in the wrong direction. Their tacos are incredible and very affordable!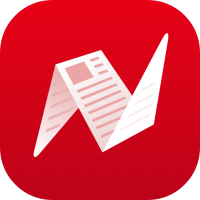 This is original content from NewsBreak's Creator Program. Join today to publish and share your own content.