Kung Fu Tea & TKK Fried Chicken is a combo shop in Owings Mills. It looks like Kung Fu Tea and TKK Fried Chicken are different businesses that have merged together at various locations to offer more to potential customers.
We went here to try their fried chicken, boba tea, and dessert assortment. We didn't have a flawless first visit, but we've been back here a handful of times because of its convenience and stand-out items.
Our experience, what we ordered, and review
We ordered our meal to-go, as they don't have any indoor seating available. They do have quite a few tables outside, but it's been hot lately.
We got a Spicy Chicken Tenders 5-piece ($7.79), Spicy Chicken Sandwich with Honey Mustard and Sweet Chili ($7.89), Strawberry Cheesecake ($4.89), medium Honey Lemonade ($3.65), Honey Milk Tea ($4.05), plus boba for $0.50 extra. Including tax, our total order came to $30.50.
If you don't know what to order, along with the large menu screens, they also have their entire menu laminated and laid out in the line area so you can pick out your meal easier.
Of what we ordered, we were pleased with the dessert and the drinks. They do specialty drinks very well, and the boba was delicious. They actually seal your drinks with a special lid, so you can carry them in a bag and they won't leak at all. It's really cool, and they have a special machine that does it.
Their desserts are the reason we keep coming back. The strawberry cheesecake was yummy, but lately, my favorite has been their oreo cake. Kung Fu Tea is a great place to grab a slice of cake and a drink as a treat.
We were disappointed with the chicken's quality, but it tasted very good. The chicken was strange. It was almost stringy, and if you bit against the grain, it was very hard to eat. If you ripped the chicken into strands, it was fine. We haven't been back to re-try the chicken yet, but we're hoping they were having an off-day. The chicken tasted good, seasonings-wise, and the veggies along with it on the spicy deluxe sandwich were fresh and delicious.
Final thoughts
If you're in the area, I'd recommend stopping here to get a specialty drink and slice of cake. I'm not sure I can recommend the chicken. Maybe they had an off-day. Maybe they didn't. It certainly tasted good, but the texture was definitely odd. Let me know if you've had a similar experience!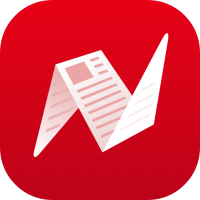 This is original content from NewsBreak's Creator Program. Join today to publish and share your own content.