As someone who originally grew up in New York and has been to New York City over a hundred times, I was excited to try out Times Square Kitchen in Owings Mills. They have a large selection of fresh slices you can grab without needing to order an entire pie yourself.
Ordering process and prices
When you walk in, you'll follow the 6-feet-apart markers on the floor and order your pizza as you walk down the line. You start with pizza, but they also have a sandwich station, calzones, drinks, and desserts. It's a very convenient way to go through the line, and the staff was very on top of it. The line was never longer than a handful of people while we were there, but they were very speedy about getting our orders out on buffet trays.
I ordered one Buffalo Ranch slice ($4.60), one New York Style cheese slice ($3.35), one Fresh Baked Cookie ($2.95), and one bottled soda ($2.59). My order, after-tax, came to a total of $14.30, which I thought was very affordable for the amount of pizza I received.
My boyfriend ordered a slice of BBQ Chicken pizza, an order of fresh-cut fries, and a small stromboli-like bread ball filled with pepperoni and cheese.
Our review of the food
I hate to say it, but the best things on our plates were the fresh-cut fries and the chocolate chip cookie. I know it's a pizza place, and that's worrying. I'll get to that.
The fries tasted like Five Guy's fries, which is very high praise. The cookie was gooey and huge. Both were very delicious.
The cheese pizza was pretty good. I would agree it's New York-style, but of course, it's not perfect. If we go back, I'll get a slice of the cheese pizza and a cookie, and water. The soda was a bit expensive at $2.59 I thought.
The custom pizzas are where this place didn't meet expectations for us. The buffalo ranch slice and the BBQ chicken both tasted a bit bland. We didn't think the buffalo or BBQ sauces were anything special. The pepperoni roll was not a hit, either. I think if you're used to really good pizza, this place will taste decent to you, but it's not a pizza standout.
Times Square Pizza is the place to go for a casual bite at an affordable price. If you're looking for the king of all pizzas, you're going to have to pay a lot more and go somewhere else.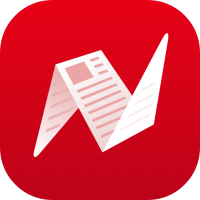 This is original content from NewsBreak's Creator Program. Join today to publish and share your own content.