My boyfriend has been mentioning Maguire's Bar and Grill to me for years. It is a very popular restaurant and bar in North Easton, Massachusetts. We finally got to go back to Massachusetts a couple of weeks ago and went here with two of his siblings.
To start, we got the parmesan truffled potato chips fresh out of the fryer for $8.75. They were delicious, perfectly crisp, and crunchy, and the parmesan added a nice sharp cheese flavor. I think the serving size is ideal for two people, but the four of us shared it with no problem as a quick appetizer.
His siblings got beers and had no complaints about taste or price, but we stuck with soda and water.
The main attraction of Maguire's is their signature dish: honey hots. They're technically an appetizer, but we came here to eat them and them alone. It's not the first time my boyfriend and his siblings have done this, and it certainly won't be the last. Honey hots are spicy-sweet chicken tenderloins that are served with blue cheese dressing and carrot and celery slices. I think each plate had roughly ten honey hots on it.
Honey hots are essentially sugary chicken tenders with a slight kick. I hardly noticed the spice at all, so if you have a low spice tolerance these will still be fine for you to eat. They are almost like a sweet chicken tender. They are delicious, but it's very hard to finish a full plate of these. Everyone but my boyfriend's brother had some leftover honey hots, which we boxed up and brought home to his other brother.
The inside of Maguire's Bar and Grill feels like your typical local bar. It's pretty small, all the walls and floors are hardwood, and the lighting is dim. It's very homey and decently quiet. It certainly smelled good in here! I was excited about the food coming in, and I was pretty pleased when I left. My expectations were certainly exceeded!
Another cool thing about Maguire's is that they list the specials on a blackboard outside. If you don't see what you want, you don't have to go in. It saves everyone time.
On the day we visited, their specials included Italian wedding soup, Bavarian pretzels, strawberry lemon cake, fried clams, grilled beef tenderloin tips, BBQ pulled pork tacos and more. I get the feeling some of these specials aren't temporary, as honey hots are on here and they never go away. Still, they are pretty amazing. Maybe this is actually a list of their customers' favorite dishes, who knows!
Final Thoughts
We had a very enjoyable time at Maguire's Bar and Grill. The bar atmosphere was nice and relaxed, and the food was great and affordable. It felt very homey and relaxing. The outdoor area was busy both when we arrived and left, and it looked like a nice way to enjoy the good weather we've been having. The staff was very friendly and we even saw the owner checking on customers making sure everyone was happy. Visit if you have the chance, and make sure you get the honey hots!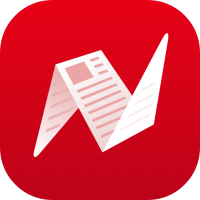 This is original content from NewsBreak's Creator Program. Join today to publish and share your own content.