My boyfriend's brother really enjoys Shovel Town Brewery. We, along with his parents and sister, decided to meet up there to have a couple of drinks. My boyfriend has never been before as he's lived in Kentucky for quite some time now, but we were happy we got the chance to check it out. It's a very friendly place with a great atmosphere and great beer.
The bar was very relaxed. Most people sat at tables or booths, not at the bar in the back of the second room. The six of us managed to fit in one booth pretty comfortably. I'd say there were at least forty people packed inside the brewery, but we all had a good deal of room to stretch out.
My boyfriend and I are not big beer drinkers, but this place is definitely known for their beer, not any other drink, so we both went for their Madagascar Vanilla Cream Ale at 5 % ABV and 18.0 IBU. It's their east-end cream ale with natural vanilla to compliment the malt.
I actually ended up liking it, as it was a bit tangy and overall had a very light vanilla taste and was easily drinkable. My boyfriend did not enjoy it, but his brother gladly finished his for him. My boyfriend's family actually beat us to the bar and already had a round of drinks and a flatbread, which they said was pretty good. It seems like a nice place to hang out and get to know your fellow drinkers. Lots of locals, definitely, a hole-in-the-wall type place. There was barely any room left in the parking lot they were so busy!
If I lived in the area, I could see myself going here frequently to hang out and grab a quick bite. If you're looking for a casual pint, this is the spot for you. They are open from 3 PM to 10 PM on Wednesday and Thursday, 12 PM to 10 PM on Friday and Saturday, and 12 PM to 6 PM on Sunday. They are closed Monday and Tuesday. They are located in North Easton at 50 Oliver Street.
For a full list of their available beers, click here. If you want to see their full food menu, you can do so here. They have flatbreads, sandwiches, pretzels, tater tots, and more.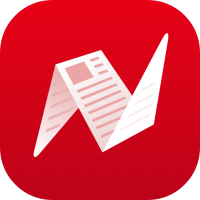 This is original content from NewsBreak's Creator Program. Join today to publish and share your own content.