Church Street Marketplace is a bustling attraction of amazing restaurants and shops on a cobblestone street in Burlington, Vermont. One of those restaurants is Halvorson's, which is a classy brunch, lunch, and dinner spot our friend picked out.
When we arrived, the interior of the restaurant seemed very dark and dim. It was nice outside, and we didn't want to be stuck in there. Arriving before our friend and her boyfriend, we didn't know what to expect and were a little bummed ... until we were led to the back where a beautiful outdoor patio was set up with nearly a dozen tables, complete with patio umbrellas for shade. We were thrilled at the patio. Lights hung from the surrounding walls, and plants decorated the space beautifully.
The general atmosphere did lose a few points of appeal for us when our waiter cleared a patio table for us to sit at without wiping it down. Thankfully, we were all vaccinated and weren't too worried.
Our Meals, Prices, and Overall Experience
As a big brunch fan, I'm happy to report that Halvorson's hosts brunch daily until 3 PM. They are closed on Mondays. I ended up ordering one of their two types of egg benedict on the menu. I went with the classic, but I also added spinach for a total of $13. The egg was wonderfully runny, the English muffins were crisp, and it was delicious. My hash browns were very tasty, but I wasn't able to finish them. I had no complaints about my meal, 10/10 from me!
However, my seatmates did not have as enjoyable an experience. The two guys, my boyfriend, and our friend's boyfriend ordered the Chicken Bacon Ranch flatbreads for $13 each. They were delicious, but they both thought the ranch was a bit heavy. I enjoyed my boyfriend's flatbread even more than my meal ... until the incident.
Our waiter brought us a container of red sauce and placed it between me and our friend's partner. We weren't told what it was. It had no label on it, and both men immediately thought it was hot sauce and put it all over their flatbreads. Our friend got the White Roasted Corn flatbread for $13 and did the same. It ended up being ketchup for my hashbrowns, and they all covered their flatbreads in it. It's mainly their fault, but it was an honest mistake a labeled bottle would've fixed, but instead they all ruined their lunches. It soured the meal for everyone quite a bit, but the food itself was great.
Final Thoughts
The food here was fantastic, and I would return over and over again if I lived nearby. As a former waiter, I do think our waiter needed a little help with the table clearing and saying what an unlabeled bottle is when dropping it off. We still tipped very well, but everyone but me was rather sad about the meal outcome.
Overall, I would give the food here a 9/10, as my seatmates did think their flatbread had too much ranch, and our friend's other flatbread was a bit too salty for her taste, and that was before the ketchup incident. My meal was flawless. Certainly, a great place to visit!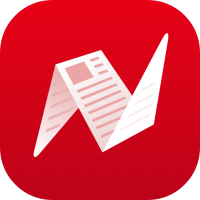 This is original content from NewsBreak's Creator Program. Join today to publish and share your own content.