While strolling around Church Street Marketplace in Burlington, Vermont, this shop caught my eye. From the display window, I could already tell this was my type of place with crystals and glass knick-knacks covering all surfaces. I'm not a spiritual person in the sense of crystal healing or astrology or any of that, but I think the decorations look beautiful and I wanted to see what they had for sale so I stopped in for a peek.
If you don't visit or live in Burlington, don't worry! You can still enjoy this shop's products in person, or you can shop online. After counting each and every store location one by one on their website, I've determined they have 133 stores. You can view their locations here.
Beautiful Gifts and the Various Items for Sale
This shop truly has everything a teenager or young adult could possibly want for decor. They offer a wide variety of items, which I will describe in detail. There's also a huge women's clothing section that takes up half the shop, but that wasn't the most interesting part of the store in my opinion.
Above you'll see a selection of their canvas prints you can purchase to spice up your bare walls. They have abstract pieces with space elements, quotes and retro-themed pieces, and anatomy and religious works. Next to this section are some of the non-painting hanging pieces such as dreamcatchers, decorative feathers, and pieces weaved from string and fabric. This place seems like a teenager's dream store to me.
If you enjoy the symbolism of the evil eye, there is no shortage of dreamcatchers and decorations with it depicted. They also sell wind chimes and macramé wall decor.
While shopping, I noticed the majority of the other shoppers were in the clothing department. This photograph is just a small portion of the clothing offerings Earthbound Trading Company currently has. I saw a huge amount of tie-dye pieces, as well as many woven, rainbow-striped pieces. Along with clothing, this shop has plenty of jewelry, with necklaces, bracelets, and earrings being the most common pieces I saw. If you have trouble finding anklets, you can find them here!
Two of my favorite items were these cushions under the table here. They are a beautiful patchwork of fabric, likely recycled, and the end result looks super cozy and comfortable. This place has a lot of underrated gems.
Speaking of gems, you'll find plenty of those here! You can buy hunks of quartz, or metal trees with gemstone leaves. They really are quite beautiful and would make an excellent addition to anyone's work desk or bookshelf. Considering many people believe crystals to be beneficial to one's mood/health, you can't go wrong buying some even if you don't believe in that. They're beautiful and will likely make you happier regardless of actual abilities. Being around beautiful things certainly gives your mood a boost -- at least for me!
Final Thoughts
I couldn't begin to list all the items available in this shop in Burlington or in its online store. You really have to go here (or to one of their 132 other locations) to believe how many amazing gifts and cozy items they have available. I could spend hours in this shop if I had the time. If you like decorating or need to get someone a gift, this is the place to go. I'm very thankful I don't live next door or I'd run out of money!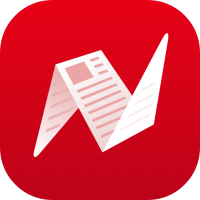 This is original content from NewsBreak's Creator Program. Join today to publish and share your own content.