Every year without fail, my family goes on vacation to Smugglers' Notch Resort. This year, I enjoy visiting all the shops in the area and writing about my experiences throughout the vacation. One of the traditions my family has every year is visiting the Ben & Jerry's Scoop Shop within the resort. Although our vacation typically lasts 5-6 days, I'd estimate that each family member has ice cream 6+ times in that small amount of time.
Instead of having to buy an entire pint to try unique flavors, we can get dishes or cones from this spot and expand our Ben & Jerry's flavor knowledge without expanding our waistbands too much. Come take a look at the Scoop Shop!
Ordering Choices & Queue Format
The Scoop Shop is located on the downstairs level of the Village Lodge. There's a large sitting area for you to enjoy your ice cream indoors, or you can venture upstairs and outside and sit around a large firepit in wooden reclining beach chairs. When we went in late June/early July, the Scoop Shop was open daily from 2:30 PM to 8:30 PM, but its hours change by season. You can inquire about hours with the operator from within your resort room, or you can take your chances and drop by.
At any given time, the Scoop Shop has at least 15 unique flavors to choose from. Along with your typical ice cream in a dish or cone, they also offer sorbet, low-fat frozen yogurt, sundaes, shakes, and non-dairy options. My favorite vehicle for ice cream is their waffle-cone dishes, which have the perfect cone-to-ice cream ratio if you get one scoop. They also have a drink cooler if you just want a beverage while the kids grab some ice creams.
Part of the joy of visiting the Scoop shop is getting to try flavors you've never tried or heard of before. They have conveniently located miniature menus set up throughout the waiting queue so you can read about the various unique flavors before ordering. Flavors tend to change each year, but classics such as Phish Food and Chunky Monkey tend to stay pretty constant. I know Chunky Monkey and Phish Food disappeared for a year, but the parents were mad about Chunky Monkey leaving, and the kids were devasted about Phish Food, so those flavors are back and hopefully here to stay.
Prices & Overall Experience
This particular Scoop Shop is the only full-scale Scoop Shop in any resort, anywhere. You are certainly paying the price for that fact, with sundaes costing $7.99 at the lowest price, small cups and cones costing $5.99, and kids options costing $4.49. If you want a waffle cone or dish, and trust me, you do, that'll cost you an extra $1.29.
It's worth it. You may need to wait in line for 10-15 minutes, or you might be able to catch the shop with a five-minute wait. It all depends on how hot it is that day, and how many kid-geared activities are happening that day on the nearby green. The ice cream is delicious, you get to try flavors you might not ever try if you had to buy a pint at your grocery store, and the staff is very kind.
One of the older gentlemen working this year has been there since I was a toddler! The resort really is a family, and many of the entertainers and workers there are there for life. Make sure you tip and support these great people!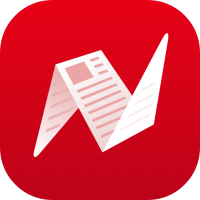 This is original content from NewsBreak's Creator Program. Join today to publish and share your own content.