Stowe Kitchen Bath & Linens is a deceptively named gift shop located in Stowe, Vermont. Although they do sell plenty of furniture and household appliances, the shop itself serves as a large gift shop with many trinkets. There are two floors stock-full of goodies and great gifts.
Items For Sale: A Peek Around The Shop
As the store markets itself as a kitchen shop, there are plenty of kitchen accessories available. You'll find handmade bowls, pottery gift sets, Le Creuset dutch ovens, and cooking equipment such as pots, cast iron pans, cutlery, and kettles.
They have a lovely array of jewelry pieces available, with beautiful turquoise necklaces being the most prominent items. I saw a few pearl necklaces, bracelets, and many silver and gold earring options. Turquoise must be having a popular year, as my mother and I have seen plenty of it in jewelry places throughout Vermont this year.
Interestingly, all the furniture you see throughout the shop is for sale. Stowe Kitchen Bath & Linens has some gorgeous leather couches scattered both upstairs and downstairs, and many statement pillows. The shop has many side tables displaying various products around the shop, and there are different, purchasable rugs all over the shop.
Perhaps the biggest section of Stowe Kitchen Bath & Linens is dedicated to spa products. If you want lotion, shampoo, conditioner, incense, or soap, you will have plenty of choices here. From floral to more musky scents, this shop has the perfect gift for you.
I wouldn't say this shop has a large clothing collection, but they do have a few small racks displayed next to the jewelry and spa displays. The clothing they do have is more occasion-wear, not leisurewear.
If you head upstairs, you'll find the "Linens" part of Stowe Kitchen Bath & Linens. There are multiple beds set up and decorated in various sheets, throws, and blankets. This part of the store looks like a cozy attic hideout. There are plenty of signature pillows and beautiful, warm rugs to accompany your bedspreads.
There are a few trinkets upstairs to purchase in the back, but the selection is limited. It's mostly little knick-knacks like cute ceramic dishes, books, containers, and slippers. If you want spa products, I highly recommend you browse their downstairs spa section first. You'll find much more variety.
However, it's important to note that the products upstairs in this knick-knack section are on sale, unlike items in the rest of the shop. If you're looking for a deal, the attic is your best bet.
Final Thoughts
Stowe Kitchen Bath & Linens is essentially a very large gift shop. You can furnish your home here and buy plenty of small kitchen appliances, but you can also buy jewelry, spa products, and clothing. I think the name trips people up, and they don't expect as many trinkets to be for sale.
Additionally, they offer a few cool features such as knife sharpening events, complimentary design services, free shipping on orders over $250, and they do their best to honor all return requests. They are located on 1813 Mountain Road in Stowe, VT, and are open 8:30 AM to 5:30 PM daily, excluding any special holiday hours. Go check them out!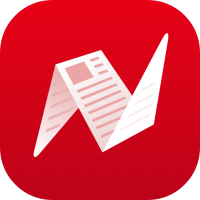 This is original content from NewsBreak's Creator Program. Join today to publish and share your own content.