Every year, my family and I vacation in Vermont. Without fail, we always make our way to The Body Lounge to browse hidden gem gifts. This shop is packed with goodies and has many affordable options from lotions to jewelry, candles, and apparel, this shop is your one-stop-shop for gift giving.
Notable Gifts Items Available
I don't know about you, but when I go into a shop and it smells nice in there, I know I'm going to like the various soaps, lotions, creams, and bath bombs they offer. The Body Lounge is dedicated to making you feel great and smell great; they have all sorts of goodies for bath time and beyond. Imagine getting a small basket filled with different bath bombs or four different types of soap! That sounds like the perfect gift to me, and you have tons of options of every product to choose from here.
I don't wear makeup myself, but this shop does have a variety of lip products available for purchase. They also have some lip balms, makeup brushes, and loofahs for sale. This section is quite small, but it'll satisfy your average makeup fan. There are some cute purses displayed in this area as well.
There is also quite a bit of jewelry strewn about the store in various displays. The Body Lounge has many dainty silver and gold pieces, and turquoise seems to be popular at the moment in terms of stones. They have necklaces, bracelets, and earrings available at varying price points.
Perhaps my favorite part of the shop is their sale table, which is at a 35% discount at the time of writing. Here you can find jewelry, spa products, candles, paintings, and all sorts of small, affordable knick-knacks. This is where you shop if you want a beautiful gift at a great deal.
Interestingly, The Body Lounge has a gigantic sock display. It feels a bit out of place with all the spa products everywhere else in the store, but I suppose socks are important for your body's health when exercising and experiencing cold weather...
Finally, they have a huge display of greeting cards at the entrance of the shop. These cards are covered in funny phrases, beautiful sketches, and vibrant colors. You will be able to find the perfect card here to accompany whatever gift you buy for a friend ... or for yourself!
Final Thoughts
The Body Lounge is a fantastic spot to shop for body-focused gifts and goodies. From bath accessories to clothing, your body will be well taken care of here. The owner launched her company in 2005 and the company prides itself on its vast range of natural and organic products.
They are located at 1799 Mountain Road in Stowe, VT and are open Monday - Saturday 10:00 AM to 5:30 PM and Sunday from 11:00 AM to 3:00 PM. Support this local business when you're in the area or shop online. You couldn't find a better local gift shop if you tried!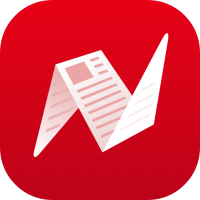 This is original content from NewsBreak's Creator Program. Join today to publish and share your own content.