My family has been going to Smugglers' Notch Resort for 21 years. My parents picked it as our vacation spot due to the vast amount of kids' programs, pools, and activities available for families. Although we no longer participate in I-Did-A-Kart or Good Time Charlie's Sing-Along, there are some classic parts of the resort I still enjoy every year.
#1. Courtside Pool and Hottubs
The Courtside Pool is the most "adult" pool, as my mother puts it. They have a traditional in-ground rectangular pool with a shallow and deep end. In a gated section, they have two hot tubs at various temperatures, one for kids and a warmer one for adults. This pool also has a slide, but it's very small and obviously for kids -- though we saw a grown man go down it yesterday!
There are also plenty of lounge chairs and umbrellas to sit under if you want to take a quick dip and then spend the afternoon reading or tanning. Remember to wear sunscreen! The pool is open daily from 10 AM to 9 PM in the summer.
#2. The Scoop Shop - Ice Cream Shop
The Scoop Shop is Smugglers' on-site Ben & Jerry's ice cream shop. It's located on the lower level of one of their restaurant buildings. You'll often run into twenty-person lines here, but that goes to show how popular it is and the staff is very speedy.
It can be rather expensive for the convenience of getting B&J's at the resort, but it's worth it. They have dozens of flavors available, along with sugar and waffle cones and waffle bowls, and you can mix and match ice cream flavors here. We typically go every single day while on vacation to try a handful of different flavors.
#3. Woodland Mini-Golf in the Woods
I'll be the first to admit that as an avid mini-golfer, this course isn't anything special. However, it has plenty of well-kept greens, fun holes, and nice scenery. We play every year. There's also a gigantic chess board set up right next to the starting hole if you want to play chess.
Mini-golf is free for resort guests. The mini-golf is behind the pool, slightly to the left. It's a great activity to start with before hopping in the pool to cool off.
#4. The Country Store with a Coffee Bar and Maple Products
I really enjoy shopping in Smugglers' Country Store. It serves as the go-to grocery option in the resort, but they also have plenty of souvenirs available and run a coffee bar that operates similarly to a Starbucks. They make a lovely iced caramel latte.
You can also grab a hot coffee and make it yourself in the middle of the shop, and then pay at the regular shop checkout instead of at the bar. The shop also sells baked goods, and their cinnamon rolls are delicious. The Country Store is open from 7:30 AM to 9:00 PM
Final Thoughts
My family loves Smugglers' Notch Resort. Although the resort is mainly designed for young families, you'll find plenty to do coming back throughout the decades for the older crowd. We always enjoy the scenery, resort attractions, and various nearby shops while we spend the week here. Don't let all the kid-focused activities drive you away from this awesome vacation spot!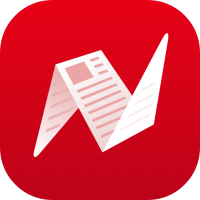 This is original content from NewsBreak's Creator Program. Join today to publish and share your own content.