When we arrived at the row of shops in this plaza in Stowe, we weren't expecting to go inside this ice cream shop. However, today was particularly hot in Vermont and Red Barn Ice Cream Shop was running a small booth outside selling cold drinks and hot dogs. We grabbed a lemonade for $2 and then headed inside to see what else they sold. We didn't want to get ice cream, but we could see other food items through the display windows.
Food Options - Ice Cream, Chocolates, Jams, and Cotton Candy
Obviously, the main part of this shop is the ice cream counter. They have a large variety of ice creams, creemies, cones, toppings, and sundaes available. They also have some warm cookies in a display case right next to the ice cream and specialty cones.
In the middle of the shop, they have a large display of various types of cotton candy. I saw maple cotton candy and creamsicle flavor, along with "normal" cotton candy. If you want a mouthful of sugar, this will do the trick!
Both sides of the shop are covered in large, wooden displays filled with great gift options. Red Barn has plenty of maple syrups, homemade jams, chocolates, and small candies you and your friends are sure to love. They also have some basic snacks such as chips and cookies if you want something quick, basic, and easy.
Candy Club candies have a very prominent placement in this shop. They take up 1/3 of one of the displays and look beautiful. Certainly a pretty and sweet gift for the special someone in your life. Interestingly, if you look above the shelved products, you'll see many different wooden figurines displayed around the shop. These figurines are for sale if you want a shop memento to go with your country home theme.
Final Thoughts
Red Barn Ice Cream Shop has a wide array of ice cream choices to enjoy. I was very impressed that they were running a hot dog and lemonade stand outside because it was so hot out. Many people were seated at nearby picnic tables enjoying the impromptu barbeque.
This shop is a great place to get some beautifully packaged sweet treats, jam made in Vermont, and some unique wooden figurines if you are in need of some decor. It's certainly a hodgepodge kind of shop, with ice cream and coffee at the front, cotton candy in the middle section, and candies and wooden figurines near the entrance.
If you need a quick drink, they also have a cooler filled with sodas, coffee, and juices in the back right corner. They are also willing to make a warm pot of coffee if you would prefer a warm coffee.
Find the Red Barn Ice Cream Shop at 1799 Mountain Road in Stowe, Vermont. They are open every day from 11 AM to 9:30 PM. Drop by, grab an ice cream, and take a peek at their unique items!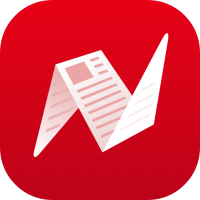 This is original content from NewsBreak's Creator Program. Join today to publish and share your own content.