While visiting Stowe, VT, today, my mother and I stumbled upon The Dog and Cat's Stowe location. They also have a shop in Essex Junction, VT. We were shocked at the square feet of this store relative to the number of products packed into every square foot of available space. It truly is a sight to behold, and I imagine it would look like a wonderland to your furry friends.
Item Offerings (A Select List)
I will never be able to list everything available for purchase in this shop. It's safe to say that if you need an obscure pet product or a common one ... if it's going to be anywhere it'll be here. They have all sorts of dog and cat food options, some of which are so fresh they are kept in refrigerators and freezers. There are plenty of treats and doggie cookies available at the front desk, too. Your pet's culinary options in this shop may very well rival those available for you at a typical convenience store.
Although not particularly exciting to look at in pictures, this shop also has plenty of dog and cat-related shampoos, treatments, and other bottled products your furry friend may need. They have de-skunk spray if you're unlucky enough to have to deal with a skunk encounter. I saw some tick-related protection products, too.
There is an extensive section of wet food and cat treats in the back of the shop. If you have a picky pet, there will definitely be something they will eat here. The Dog and Cat shop has thousands of products in their small space. It's quite daunting and impressive in person.
If you are looking for collars or harnesses, you will find dozens here. Dog beds are plentiful, topping many shelves as the shopowners are running out of room. They also have an extensive collection of discontinued ruffwear at the moment if you're in the market! Look how cute these vests are.
Final Thoughts
While visiting, a staff member told me this business had been open for eleven years. With their extensive inventory and thousands of options, I'm not surprised they've done so well for so long. This is the spot to go if you're a pet owner. I've never seen a pet store as well-stocked as this one. The staff members clearly love pets and want you to find what you're looking for. Don't be afraid to ask for assistance when visiting this maze of pet merchandise!
The Dog and Cat in Stowe, Vermont, is open from 10 AM to 6 PM Monday through Friday and Saturday from 10 AM to 5 PM. On Sunday, they are open "by chance"! We went today around 1 PM and had the entire shop to ourselves. The air conditioning was lovely. If you're looking to reward your pet, change up their diet for health reasons, or just want to go shopping, The Dog and Cat is a solid choice.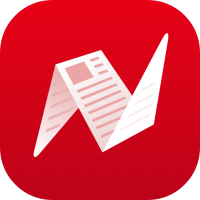 This is original content from NewsBreak's Creator Program. Join today to publish and share your own content.