Earlier today, my mother and I had the pleasure of eating lunch at Sushi Yoshi in Stowe, Vermont. They also have a location in Killington, VT, and one in Lake George, NY.
Although we weren't in the mood for sushi or hibachi today, we picked this location because of its high marks for Chinese food among Yelp reviewers and its long list of appetizer options. We were very happy with our meal overall, even if we didn't have hibachi or sushi, which are their more popular dishes.
What We Ordered, Our Review, And Prices
To start, we ordered a spring roll ($1), an egg roll ($3.50), and their crab rangoons ($9). I liked the spring roll the best out of these three appetizers because it was crispy and light, but had plenty of flavor. The egg roll was yummy, but not as flavorful as the spring roll. [Side note: spring rolls are listed as $3.50 on their menu, I guess we got a discount!]
The crab rangoons were an odd choice on our part. My mother thought the breading was a bit thick, and I agree with her. The filling was incredibly creamy, as it is typically made with cream cheese, and it confused my taste buds. The first bite I thought I tasted jam, and by the end, they tasted like popcorn to me. It was strange! They were tasty, though.
As our final appetizer, we ordered negimayaki ($14). These were our favorite. The beef wrapped around the outside contrasted nicely with the scallions on the inside. I would say this appetizer was the star of the meal - it was easily the best thing we ordered in my opinion. My mother thinks it was the best appetizer, but not the best item overall.
We shared chicken and broccoli ($13) with white rice as our main course. We both liked this dish a lot. The broccoli was cooked well and still had some crunch. The chicken was soft and the sauce wasn't very oily, which is usually a common occurrence with this dish. It was very light. They did a great job.
Including two sodas, our meal's total price was $50.04. It was the perfect amount of food for two people. All that remained of our food was a small pile of white rice. Considering we had four appetizers and a shared main course, we thought this restaurant was quite affordable.
Final Thoughts
We thought the food here was top-notch. Our favorites were the negimayaki and the chicken and broccoli. I would also recommend the spring rolls as a third option if you're still peckish.
The building itself is very beautiful and has many hibachi stovetops set up throughout the room. I imagine this place gets busy on weekend nights. There were five other parties eating while we were there, and a group of people sat at the counter/bar in another room. They also have a lovely patio with festive lighting and multiple ceiling fans.
My mother gives Sushi Yoshi an 8/10 when compared to top-notch New York City Chinese food. If you skip the egg rolls and the crab rangoons in favor of more spring rolls, I think you'll find it's a solid 9. Definitely give Sushi Yoshi a chance when you're in the area. We enjoyed it very much and the staff was great.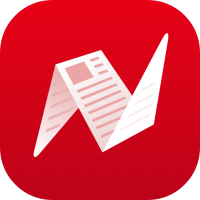 This is original content from NewsBreak's Creator Program. Join today to publish and share your own content.