After spending the late morning shopping around the village of Jeffersonville, my mother and I wanted lunch. Unfortunately, nearly everything seems to be closed in Jeffersonville on Monday. One shop owner suggested Burger Barn to us and we liked it so much we went back and thanked her for the recommendation!
Along with a food truck, this spot also has a lovely picnic area that fits twenty people with ease. They also have a standalone, air-conditioned dairy stall that sells milk, yogurt, fresh meats, and maple products. There is also a portapotty on the premises, too.
Food Options, Cost, and Wait Time
There are dozens of options to eat here. There's a limited seafood menu, but be careful if your kid likes Finding Nemo, as "Nemo's Soul" is on the menu! Your kid might prefer one of their organic, grass-fed beef burgers or one of their gourmet hot dog options. Burger Barn has plenty of egg sandwiches and breakfast foods too, as they're open from 11 AM to 10 PM Monday - Saturday and noon to 9 PM on Sundays. There are vegetarian options available as well.
We ended up ordering the fish and chips and the Bleu burger, which has blue cheese and caramelized onions on it. If you're getting a burger here, the lowest cooking level they can go on a burger is medium -- you can't have rare meat here. I'm not sure if that's unique to this location or it's a Vermont thing.
We also got two Cokes to go with our meals and our total cost came out to $23. We thought that price was extremely reasonable for the amount of food we got. The fish was delicious and very crispy. We were able to hold it and dip it into the tartar sauce without it falling apart. The burger was good, but I found the blue cheese to be a bit strong. The fries were very crispy and they gave us way too many!
It took us about 15 minutes to get our food, and nearly twenty people showed up during that time! We got there around 11:30 AM and clearly beat the lunch rush. Although we've only been in Vermont a few days, this is my favorite lunch spot we've visited thus far.
Additional Feature: The Dairy Stop
Halfway across the parking lot/dirt road loop, you'll find this adorable "Dairy Stop". It contains a variety of dairy products, fresh meat, and maple items. If there's no attendant inside when you want to purchase something, I'm assuming you bring your items up to the Burger Barn truck window to purchase them.
Items are not free; there are warning signs on the walls about stealing, so they must have had some confusion in the past. This little building is heavily air-conditioned if you want a few minutes out of the sweltering heat we've been having in Vermont lately.
Final Thoughts
Burger Barn is clearly a local favorite. We heard about it from a local, and about twenty people showed up for lunch while we were eating. The food is top-notch and I would've been thrilled to get it at a restaurant. Considering it came from a food truck, I am even more impressed.
I highly recommend visiting Burger Barn for breakfast, lunch, or dinner. There is plenty of parking and the Dairy Stop is a great place to shop for a couple of minutes if you need to cool off. Burger Barn is a great local gem!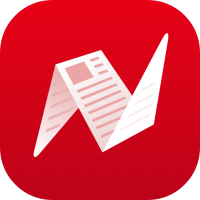 This is original content from NewsBreak's Creator Program. Join today to publish and share your own content.