After having a morning working breakfast at the neighboring Sunergos Coffee, I wanted a sweet treat and headed into Nord's Bakery. It seems like a rather small shop from the outside, but looks are deceiving. They had ample seating space and pastries to choose from. This is perhaps one of the most impressive bakeries I've set foot in with the number of pastries filling the space. There is something here for everyone.
Pastry Options, Coffee, and Drinks
Nord's Bakery has plenty of options to choose from. They have your typical donuts, eclairs, cakes, homemade bread, cookies, cupcakes, and sugar cookies available. They also are willing to fill custom sugar cookie orders if you want a specific design, and they also create custom wedding and birthday cakes.
I ended up grabbing a Long John donut, which is similar to an eclair but is filled with frosting instead of cream. It only cost me 95 cents! I was pretty full from my breakfast, so I only got one donut to try, but I will be back. I can't believe they charge less than $1 for a donut; they must sell a lot of them!
Nord's Bakery also has an entire coffee station set up if you want to grab a drink for the ride to work. They have soft drink and water coolers near the entrance, too.
Overall Atmosphere at Nord's Bakery
This was a very cute shop, perfect for a breakfast coffee date. They have plenty of seating available in the back, but it was closed temporarily, likely due to the pandemic. I can see this place really filling up with coffee drinkers and dessert lovers once the coronavirus clears up. It's cozy and smells absolutely incredible.
The front of the shop is rather small, mainly because it is chock-full of counters filled with delicious desserts! They had two staff members working when I went in, and there were two other customers placing orders while I waited. They seem to be a popular attraction on Preston Street, and I'm glad they're doing well.
They also have some incredible artwork on the outside of their building -- check it out when you visit!
Final Thoughts
I wish I had more room in my stomach at the time to try more of Nord's Bakery's treats. The cakes looked beautiful, and the pastry cases were filled with various donuts and cookies to purchase. Someone working there clearly has a knack for sugar cookie decoration. I enjoyed my Long John donut immensely and was very surprised that it cost less than $1. I can't imagine they make much from customers like me, but they sure do have a ton of fancy cakes for sale.
If you're in the area, I recommend giving Nord's Bakery a try. Grab a coffee or a soft drink, a donut, and some sugar cookies for your drive home. You won't regret the calories. I know I didn't.
Follow me to see more articles like this.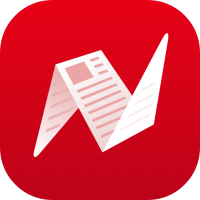 ...
This is original content from NewsBreak's Creator Program. Join today to publish and share your own content.