One of the best treats to get at Newport on the Levee is a spiked lemonade, especially during the hot Kentucky summer months. Blackmarket Saloon is an offering by Farmhouse Goods Co. and operates as a small food truck with 2-3 staff working inside. They offer numerous purees and alcohol choices to make the perfect drink for each and every person. We loved our customized drinks!
Puree and "Poison" Options
Out in front of the truck is a sign where you can see the various mixing options available. For the puree, you can choose from blackberry, blueberry, cherry limeade, coconut-lime, cucumber-watermelon, desert pear, dragon fruit, Hawaiin, lavender, mango, orange, raspberry, and strawberry-habanero-lime.
After you've picked your puree, you "pick your poison". Alcohol choices include bourbon, gin, rum, spiced rum, tequila, and vodka. If you don't want lemonade, they also offer Dixieland iced tea, moonshine varieties, margaritas, top-shelf selections, and specials. You can opt-out of the alcohol if you just want the lemonade, too.
Our Drink Orders, Overall Cost, and Review
My partner ordered a blackberry tequila lemonade and I had a raspberry vodka lemonade. Both were very tasty and fresh. I believe the purees are homemade. My partner's drink was a bit stronger than mine, and he complained there was too much ice and hardly any drink. I agree there wasn't as much drink as there could have been, but I still got buzzed from it and was happy with the overall product.
Our friend got himself a bourbon lemonade, but I can't for the life of me remember his puree choice. He treated us and tipped our bartender well. Overall, the three boozy lemonades with a tip cost about $30. It's a steep price, but on a hot day in a great, trendy spot, we didn't regret it one bit. (We bought him lunch and dessert after to even out our tab.)
Overall Experience and Final Thoughts
This boozy lemonade spot is located smack dab in the middle of Newport on the Levee. For those not in the know, the Levee is a great entertainment spot with dozens of places to eat, drink, bowl, see a movie, and shop. Parking is free for the first hour and then costs $5 for up to 5 hours.
We thoroughly enjoyed our spiked lemonades and had a great time catching up on the little green in the middle of all the drinking and snack trucks at the Levee. Although pricey, I highly recommend giving the Blackmarket Saloon a chance! Split a drink if you want to save some money, or have lemonade without alcohol to really cut costs. The fruit and berry purees are delicious.
Blackmarket Saloon is open Monday - Saturday from 11 AM to 7 PM, and Sunday from 12 PM to 6 PM. Make sure you go when there's nice weather to get the full experience of enjoying the overall cheery atmosphere and a lovely breeze from the river.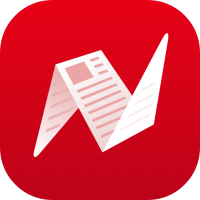 This is original content from NewsBreak's Creator Program. Join today to publish and share your own content.