Photo by EKATERINA BOLOVTSOVA from Pexels
Freelancing is not for the weak-hearted. You will be rejected over and over again by potential clients, sometimes in very explicit, rude ways.
On the other hand, you will be able to choose who you work for, what time you wake up, and you have the ability to pick and choose your assignments.
In order to freelance, I had to overcome five mental hurdles to really get in the groove with things. Get a handle on these hurdles now so you don't have issues later.
1. Embarrassment at not progressing in a timely fashion
Of my lucky friends who are employed at this time, I make the least by a long shot. I also have the best work schedule. I don't make a lot of money between my writing ventures, but then again as a minimalist, I make a great amount for the life I live.
I'd also go so far as to say I am the happiest with my job out of all my friends. If you can deal with the social stigma of low to medium income when starting out, you'll go far.
2. Acknowledge how badly you want it
I like to call myself a smart lazy person. I will get something done beautifully in the shortest amount of time possible with the least effort. However, I know I may have to stretch my own mental limits to make my dreams happen.
If you can stick to a content schedule without burning out, you'll be in good shape as a freelancer. Procrastination works well too if you can use those deadlines to get the work done. Some people procrastinate and then never do the work. You need a steady paycheck if you're going to have multiple off days where you don't want to seek out clients.
If you can't be your own boss, start a side hustle first before trying to freelance. Flex that willpower muscle a bit before entering the career Olympics.
3. Accept compromises as a business necessity
If I could only write for one client for my full salary, I would. However, I like to be able to buy gifts for myself and my partner on a regular basis. Because of this fact, I need to write for multiple clients. It's also a safer overall career option.
Diversity of income sources is exceptionally important as a freelancer. If you only have one client and they drop you, you're unemployed. Having one client bail when you have fifty clients is a different story. Learning how to avoid client lowballing will also keep you in the green.
You may need to branch out in order to find more clients. I write restaurant reviews here on NewsBreak, but I also discuss freelancing and life tips on another platform and coach fellow writers. It all adds up.
I'm always looking for more ways to solidify my career, and you should be, too. You may not be doing the exact task you want to do all the time, but you'll be doing something in your writing ballpark to pay the bills.
4. You will be lonely without coworkers
Freelancing is almost always lonely in the beginning. You don't have an office full of people to talk to at the water cooler or vent about work with. It's only you, and your pet if you're lucky.
What helped me was joining female freelancing Facebook groups and topic groups for the various sites I write for. I now have a lovely collection of friends to talk about writing with and found a venting buddy.
Changing up your routine every once and a while by getting out of the house helps too. My partner had to drive a few hours away for a work meeting the other day and he dropped me off at a lovely cafe on his way. I got to have a yummy breakfast, work in a bustling cafe, and I have another food place to write about for you all in the future. It's a win-win.
Trust me, even if you're an extreme introvert like me, getting out every once and a while is a huge mood booster. You don't have to talk to people to feel comforted by the people around you as you work.
5. Judgment from family and friends
Very few people congratulate their friends for starting a business selling perfumes or tarot cards on Facebook. We all have at least one Facebook friend trying to make a living that way, and most of us pay their posts no mind.
The same, albeit to a lesser degree, happens to freelance writers. No one is interested in your writing until you have significant cash to show for it. My family started taking my writing seriously when I landed my work with NewsBreak back in November 2020. Heck, that's when I took the leap and declared writing as my full-time career. I was a COVID-19 Contact Tracer before then!
You need to be confident in your chosen path. People will be jealous or show you pity. Remember why you became a freelancer: you wanted a different life than working for someone else and/or working a 9 to 5. Go after what you want, granted you can afford to do so.
Final thoughts
You must be comfortable being alone to be a freelancer. There will be times you miss the idle chatter of coworkers. Your friends and family won't always understand what you're trying to do or recognize your path as a career. Not making bank when everyone else seems to be is discouraging.
Channeling your struggles as a way to work harder is only the beginning, but I assure you the rewards are great. Living your life on your terms is better than any office job. You'll have tons of the world's most valuable resource: time. Good luck, fellow freelancers!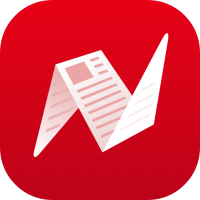 This is original content from NewsBreak's Creator Program. Join today to publish and share your own content.