Photo by La Miko from Pexels
During my final year of university, I had a lovely boss who claimed she routinely went to work years ago while battling malaria. Imagine trying to get a guilt-free sick day working under someone like that. I don't blame her for being a part of the "I suffered so you must suffer" work generation. In fact, she did me a huge favor and I thank her for it.
The experience put me on the right track — leaving the 9 to 5 office life forever.
As a freelancer, I no longer care about office politics. I won't listen to people's nonsense while nodding and acting like it is acceptable behavior. I don't have anyone holding money or college credit above my head nowadays. When I have a difficult client, I drop them.
Because I no longer practice overly polite office etiquette, I have eliminated these five problematic office phrases from my vocabulary. You can do the same with a little personal training and expectations management. But please, don't take this as an invitation to be rude. Rudeness won't get you anywhere.
1. "I'll get back to you ASAP"
As a writer, I'm a sucker for the correct use of language. I like to be very clear in my text messages and email correspondences so there are no questions about my intentions.
If I am invited to an event or a request of my time is made, I will never tell the requester I'll get back to them ASAP. It's a lie. I'll get back to you when I want to and have time. I may not get back to you at all. Don't respond to the asker with anything if you don't plan on following through.
Say this instead: "I'll get back to you."
2. "That's Inspiring"
A coworker tells you they worked an 80-hour week. Another didn't use a single day of vacation time this year. It's not inspiring, it's sad and unhealthy. Do your best not to feed into this false narrative of work culture becoming the main culture.
Encourage your colleagues to take time off and have a life that doesn't revolve around work. Get to know them outside the office and help them realize they care more about their employers than their employers care about them. Praise your coworkers and friends for taking care of their wellbeing, having a fun vacation, pursuing hobbies, or starting a side hustle.
Say this instead: "Wow, aren't you tired?" and "What do you like to do outside of work?"
3. "Yes, I can make myself available after work hours"
My friend agrees to work weekends frequently for his job, to the point that his employer takes over his weekends on a weekly basis, for free. A job is a transaction; you do the work, and you receive payment.
If you are being asked to work outside of your schedule, ask for payment. If there isn't any, you should not be working. People will treat you how you let them. Set firm boundaries with your employer and put your phone on silent during your free time … or rake in that sweet overtime pay. Otherwise, remind your boss what time you'll be in the office next week.
During my brief stint as a COVID-19 Contact Tracer, I silenced my work phone every day at 5 PM on the dot. I wouldn't turn it back until the next morning. I didn't check emails or any other messages outside of working hours. A few of my colleagues went the extra mile and set up an out-of-office reply that triggered at 5 PM every day.
Say this instead: "Will this assignment outside my working hours be billed as overtime?" or "I have plans after work. I will be back in the office at X 'o clock."
4. "Sure, I can help with that project"
Accepting more assignments is a great way to show initiative and get promoted. It isn't fun when you become the go-to person to ask for help in the office when your coworkers are having trouble meeting their deadlines.
Remind them you have work of your own you need to complete. Don't do other people's work for them unless they'd do the same for you. This tip is also great for university students with too much on their own plate to help their friends with their homework.
Say this instead: "I need to finish X. It's been taking up a lot of my time. You'll get your project done, I believe in you — good luck!"
5. "Sorry"
By all means, apologize when you should. I know some people who never apologize when they need to, and it's infuriatingly rude. I also know people who apologize after every couple of sentences for each perceived slight.
By apologizing, you are accepting guilt. If you did nothing wrong, why are you apologizing? Especially at work, it can make it seem as though you are constantly messing up and need redemption.
Say this instead: "I'll fix it." "I understand." "In the future, I'll do X differently."
Final thoughts
I despise work culture. An individual's purpose is not to work. Work is a way to support yourself and live in comfort. If you are willingly sacrificing your comfort by overworking without needing to, you are missing the point of having a job.
I remember reading a post regarding how Americans introduce themselves by saying what they do for work. Apparently, this isn't the case in many countries.
It's a sad reflection on our culture that we willingly define ourselves by the way we make money. What are your hobbies? Are you an office manager, or do you enjoy singing? Personally, I find singing to be the more interesting talking point.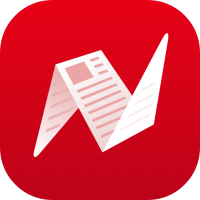 This is original content from NewsBreak's Creator Program. Join today to publish and share your own content.