The Soldiers and Sailors Monument is a very important structure in Indiana. It is a war memorial for Indiana residents who served in "the Revolutionary War, the War of 1812, the Mexican War, the Civil War, the Frontier Wars and the Spanish-American War." You can read more about it on Indiana's government website, linked here.
As a tourist, it is truly a sight to take in. The structure itself is beautiful, and it is surrounded by fountains and a large circle lined with shops all around the street. After appreciating the memorial, there is a lot to do in this area of town. Here are my shopping & eating highlights if you make the trip.
Wei Ramen - Incredible Japanese Cuisine
Wei Ramen is top-notch ramen in downtown Indianapolis, within walking distance of the monument. This is not a ramen chain; they are a stand-alone shop. Their spicy ramen bowl is fantastic, and the gyoza is cooked just right.
Located immediately next to Wei Ramen, this should be your go-to crêpe place. They have both sweet and savory crêpe options, as well as hot and cold teas. Their crème brûlée crêpe is out of this world.
Pro tip: get strawberries as your included fruit!
Rocket Fizz - Speciality Soda Shop
If you want a unique souvenir or simply a great soda to drink while strolling about, head here. They have outrageous flavors such as alien snot, kitty piddle, and monster mucus to choose from.
For soda aficionados, they also have specialty cream sodas, colas, and anything else you could think of. Plus, they sell some fantastic-looking saltwater taffy. Read my review of Rocket Fizz here.
This is a great place to buy specialty coffee beans, chocolate, caramel corn, and an ice cream cone. They are very busy, but worth the wait. If you are looking for an edible souvenir, all their products feature Indiana prominently on the front label. I suggest grabbing some caramel corn, as it ships well and is quite tasty. Keep a lookout for my review!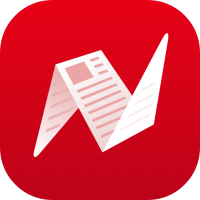 Final thoughts
The Soldiers and Sailors Monument circle and The Garage Food Hall are the top places I recommend visiting in Indianapolis. You will have plenty to learn about, eat lots of great food, and have a nice time shopping outside.
Although I live in Florence, Kentucky, I've visited Lexington, Cincinnati, Dayton, Nashville, Louisville, and Indianapolis. Indianapolis is my top pick for vacationing; there's so much to do and the city itself is beautiful. Go visit when you have time.