The Chocolate Café in Indianapolis really has every type of chocolate goody you could possibly think of. They have a lovely selection of chocolate candies, truffles, caramels, and all sorts of typical chocolatey items. All of their goodies are made by the South Bend Chocolate Company, which has multiple chocolate café locations throughout Indiana.
However, where they really stand apart from other specialty chocolate shops is with their other, chocolate-themed items. These items include chocolate in their ingredients list, or pair well with it.
Coffee, Caramel Corn, and an Ice Cream Bar
It's hard to miss the coffee grinding machine right when you walk into the shop. The Chocolate Café sells a number of different coffee beans, including your normal morning brew, but also including flavors such as toffee, vanilla, cherry, and hazelnut. If you don't want to grind the beans yourself, they have some pre-ground bags on the machine's bottom shelves.
There is also plenty of seating throughout the Café, with a window seating area near the coffee machine and an outdoor patio space, not to mention the copious seating next to the ice cream bar.
Before finding this shop, we purchased South Bend Chocolate Company's caramel corn at Pumkinfish (see review), an overpriced but adorable gift shop located in The Garage. The caramel corn was delicious and ever so slightly chocolatey as noted by my boyfriend. I didn't think it was very noticeable, but something was certainly enhancing the caramel corn, as it was one of the best bags I've had.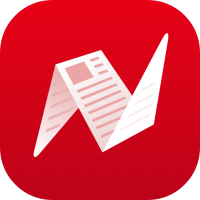 Considering you are buying from the source in the Café, prices are much lower here than in souvenir shops. I'd recommend only buying South Bend Chocolate Company products at Chocolate Cafés. They even have some bundle deals, as you can see in this photo that they have a 3 for $15 deal for caramels and 4-piece turtle boxes.
The ice cream bar was packed. They had two counters going, one of which you can see in this photograph, and another line in the back right. There were at least fifteen people in line by the time we left. It was around 80F that day, which is likely why they were so busy. I'd imagine they sell more chocolates and coffee beans on colder days.
Final thoughts
Chocolate Café is a great place to buy some sweet souvenirs for the people back home. As South Bend Chocolate Factory products are only made in Indiana, it's a great gift to give that specifically says Indiana front and center on the label. We really enjoyed our caramel corn and my parents back home in Connecticut appreciated the bag I mailed them. Come visit the Chocolate Café in Monument Circle and look at all their goodies! The amount of choices available is overwhelming! View hours for different Chocolate Café locations here.