Photo by author
For our first road trip, my boyfriend and I decided to go to Kalahari Resort in the Poconos. I was still in my junior year of college and needed a break from homework, and he took some time off from his job for a couple of days. We are both waterpark fans and thought a September trip wouldn't be too busy, as the majority of young kids would be in school and unable to visit the resort. The waterpark itself is the largest in the area at 220,000 square feet!
Our Room - The King Whirlpool Suite
Photo by Kalahari Resorts
We opted for the King Whirlpool suite as our room. It came with a king bed and a Jacuzzi next to the bed, along with a private balcony. Unfortunately, I was sick for most of the trip due to a medication mix-up. Because of this, we spent a lot of time in the bathtub relaxing to soothe my stomach. I was very glad we picked such a nice room, as we spent quite a bit of time in it.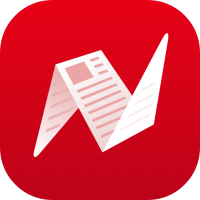 Even if you are excited to enjoy the rest of the resort during the day, having a Jacuzzi to relax in during the evening is worth the room upgrade. We certainly thought so.
Photo by author
Outside of the room, we visited Kalahari's extensive range of sweets shops and souvenir stores. The shopping inside the resort was not great item-wise, but for sweets we had plenty of options to choose from.
The Waterpark and Swim Up Bar
Photo by author
The waterpark is one of Kalahari's main attractions, and it was massive. There were tons of waterslides to choose from and a full water climbing gym section. Certain waterslides allowed you to ride down in a raft with multiple other people, which was fun when we didn't bump our heads. There were also plenty of places to grab a quick bite to eat and to sit on the side and watch everyone having a good time.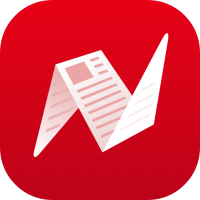 I particularly enjoyed the wave pool both because it was relaxing and because I didn't have much energy to run around and do everything. There were a lot of parents in the wave pool.
My favorite part of the entire trip was the swim up bar. It was beautiful and located indoors, with a tunnel connecting it to a large outdoor hot tub. Although it was supposed to be for 21 year-olds and older, we did not see them checking any I.Ds. I saw a few very young looking teenagers get turned away, but some probably slipped through.
We shared an icy fourth of July themed drink that was red, white, and blue. It was very pricey at nearly $20, and we only drank about half of it. We spent more of our time in the outdoor section hot tub than the rest of the waterpark, as it was nice and quiet and there were no kids around.
Overall Experience
We had a great time exploring the waterpark, the swim up bar, and the outdoor hot tub. If you have kids and want to be able to do your own thing while they play at the waterpark, Kalahari is a great option. There are plenty of adults-only areas to relax and get a drink. Additionally, getting a room with a Jacuzzi is super nice at night when you don't want to go out. We also had a great view of the outside of the waterpark from our balcony.
If you are going to be anywhere near the Pocono Manor, Kalahari is worth the stop. The only part of the trip we weren't pleased with was their buffet, so skip that and save your money. Everything else, especially their water-themed attractions, should be on your must-do list.