Photo by author's boyfriend
My boyfriend and I recently went on a vacation to Nashville, Tennessee. Although I already wrote a couple of articles about the best and worst food experiences we found, I think Diskin Cider deserves its own article. As our favorite location we visited throughout our 30-hour trip, it's a must see if you're ever in Nashville.
If you don't like beer, you may find you like alcoholic cider, like my boyfriend does. They also have a few alcoholic seltzers for sale, too. Even if you're not a drinker, they have flatbread pizza and other yummy brunch and lunch options, plus a live DJ.
The Atmosphere and Overall Experience
Photo by author
The building itself is very industrial-looking, as Diskin's makes their cider in one half of the building and caters to their customers in the other half. You are able to sign up for tours of the other half, but we did not. However, we did reserve a table in the restaurant section over a day in advance, which was definetly a smart move on our part. While we sampled the ciders and seltzers, there was a line of five parties waiting to be seated. Tables did not free up quickly as the majority of the patrons were there to drink and hang out with their friends, not to grab a quick bite to eat.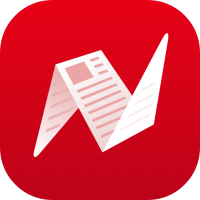 Tables in the center of the room were not very well socially distanced, but if you chose to sit near the outskirts, it was distanced well. The closest table to us is the one you can see in the image above, and we had no other tables near us as ours was situated near the staff walkway and exit.
The Ciders and Food We Ordered and What We Recommend
Photo by author's boyfriend
We got a lovely "mega" flight, which consisted of 12 different cider samplers for $30. This was definetly the way to go, since if you bought a normal flight you would only get 4 drinks for $15. It makes sense to get one order to share if you're a couple so you get to try all the different kinds of drinks Diskin Cider offers. We saw a couple near us get two orders of the normal flight, so they only got 8 drinks between them with half of them being duplicates for the same price as us, and we got 12 unique drinks.
I will note that 3 of our flight drinks were alcoholic seltzers, but the remaining 9 were ciders. We weren't fans of the seltzers. My favorite cider ended up being the "Lil Blondie" and my boyfriend enjoyed the "Tiki Tonic" best. We each got a four-pint set of our favorite to-go, and we also got another four-pint set of "The Revolution", which we both liked. The Revolution essentially tasted like spiced hot cider you drink at Christmas, very warm and cozy.
Because we needed to drive afterwards, we only had a few sips of our sampler while there. I think we finished a total of four drinks from our flight. We also ordered a flatbread to pair with our meal. They did run out of bacon for our flatbread, but it was still amazing, with some greens, cheese, and balsamic on a lovely, crunchy thin crust.
Final Thoughts
Although it wasn't our safest option during the pandemic, Diskin Cider was our favorite experience. The two live DJs really made the experience feel like a fun event, and we enjoyed our flights. My boyfriend was very excited to finally have the flight experience, as he doesn't like beer. It's a great place to have a bar experience, even if you don't end up drinking. You can eat from their brunch and lunch menus and still have a nice time.
The gift shop is way in the back and has a lot of collectible glass options to choose from to memorialize the experience. P.S: The restroom is in the back right next to the gift shop!