Photo of the Florence, KY Tropical Smoothie Café by Google Maps
If you haven't heard, a Tropical Smoothie Café opened up on 6785 Houston Rd in Florence, KY a few months ago. It's in a cute, little plaza with plenty of other food options, but it is the only smoothie place there. They also have a variety of lunch options in the form of flatbreads, bowls, wraps, quesadillas, and sandwiches.
I'll discuss their lunch options first before diving into how their smoothies compare with Smoothie King.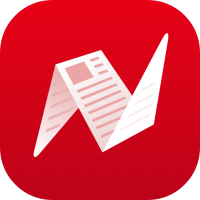 Food Options at Tropical Smoothie Café
The first thing to note about Tropical Smoothie Café is that it is indeed a chain. I wouldn't call it fast food, but it is quick. It may be on par with Zoup! Eatery in terms of food quality and experience. Because we are avid Smoothie King fans, my boyfriend & I wanted to compare the chains and see which one to frequent.
Overall, they have 7 wrap options, 3 flatbreads, 3 quesadillas, 3 sandwiches, 6 bowls, 3 breakfast items, 3 kid's meals, and 5 sides to chose from when ordering. The vast majority of these items are made with chicken, including all but one of the wraps and all 3 flatbreads. The chicken is your normal grilled chicken, and it's solid.
I enjoy their Baja Chicken wrap, which comes in at $7.49 for a grilled chicken wrap with rice, black beans, avocado, lettuce, pickled red onions, cheddar cheese and salsa. My wrap was incredible and I've had it twice since then. My boyfriend has had it a couple of times, but one of his wraps had a small hard piece or bone in it. I don't think that's worth discounting the wrap for, as it was a one-off experience and it really is quite tasty.
Best Deal at the Café
In my personal opinion, the best deal Tropical Smoothie Café offers is the smoothie and a wrap combo for $11.48. Not only do you get an excellent wrap, but you get a huge smoothie. The smoothies are one size, and one smoothie is enough for two people. If you're a couple, don't get two smoothies unless you don't like the same flavors. There's way too much smoothie for one person.
If you aren't a wrap person, they also offer combo options for the flatbreads and sandwiches.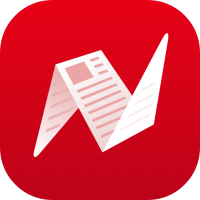 Comparison: Smoothie King & Tropical Smoothie Café
Photo of the Newport, KY Smoothie King by Google Maps
Before discovering Tropical Smoothie Café's new location in Florence, we were avid Smoothie King customers at their Newport, KY location. We also visited the Oakley location in Ohio when going out to our favorite bar before the pandemic.
Smoothie King seems to be a healthier option in terms of what they put in their smoothies. Many smoothies have protein powder in them, and they also offer green smoothies and keto options. As takeout fanatics, my boyfriend and I don't want those types of smoothies. We aren't gym people.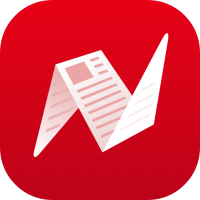 Instead, we usually order from their "Take A Break Blends" section. My personal favorite is the Banana Boat with bananas, turbinado, dairy whey blend, and vanilla frozen yogurt. Although it tastes lovely, it sinks in your stomach like a lead sinker. It claims to be a take a break option, aka a cheat meal, but it's still very healthy and dense. For a 20 ounce serving, it's $5.45 and 480 calories. The next size up is 32 ounces for $7.50.
In contrast, my favorite smoothie at Tropical Smoothie Café is the Pomegranate Plunge at $5.69 for 24 ounces. This smoothie includes pomegranate, turbinado, banana, cranberry, and strawberries and comes in at 520 calories. This smoothie is not a meal. It is light, doesn't fill you up, and is icy instead of creamy like Smoothie King is. This is a smoothie you can drink while eating a meal, not as a stand alone meal in its own right like a smoothie from Smoothie King.
Final Thoughts
We are big fans of Tropical Smoothie Café, not only because of their lightweight, delicious smoothies, but also because of their chicken wraps, especially the Baja chicken one. If you want a smoothie to eat with a meal, go here.
If you are looking for a smoothie to consume as a full meal that also has increased health benefits, Smoothie King is the place for you. The chain you pick really depends on whether you want to eat alongside your smoothie or if your smoothie is meant to be the meal. Both are really great options, depending on the mood you're in.
We tend to go to Tropical Smoothie Café the most because we want a smoothie to sip on while driving around to fun activities on the weekend. We don't want to feel full while out and about.