Photo by author
Backstory and Other City Bird Menu Options
I am a big fan of the chicken tenders at City Bird. My boyfriend and I have gone numerous times in the past and tried all six of their sauces (City sauce wins!). They also make a fantastic lemonade. I wrote an article about how we thought they were the best tenders around after trying numerous different chains in the area. They do have one salad option if you're a vegan or vegetarian, but this is a strictly chicken location. I wouldn't be ordering the salad here.
In a few of my food articles, I've seen people complaining about portion sizes. I will admit that the tenders are a bit small. My boyfriend and I usually order ten-piece with two sauces and then an eight-piece with 2 sauces that comes with fries. We then take our leftovers home.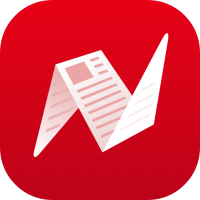 A pro-tip for City Bird is that their ten-piece tender meal with two sauces and no fries costs $11.49, but their 8 piece meal, which comes with fries and two sauces, also costs $11.49. The fries are essentially worth 2 chicken tenders in terms of pricing, and you should get the 8 piece meal to try everything.
Photo by author
City Bird's fries are shoestrings that come coated in parmesan cheese. They are a bit salty, but worth the blood pressure increase in my opinion.
I was already quite happy with City Bird's tender offerings, but the tenders are also quite salty. One day, my boyfriend wanted City Bird and I had already eaten a ton of salty food and didn't think my stomach could handle any more salt. Because of this, I decided to give one of their sandwiches a try.
As a huge foodie, this decision was actually life-changing.
The Sandwich Itself
Photo by author
I tried the aptly named "Citybird" sandwich, which consists of chicken tenders (usually 3), city coleslaw, pickles, and city sauce all crammed together on a toasted potato bun. It comes in at a cool $5.99, and it is worth every penny. This sandwich is the best chicken-based meal option I've found since moving here last July; it is no joke how good this sandwich is.
However, the sandwich is a complete and utter mess to eat, with coleslaw and city sauce dripping everywhere. This is a tough sandwich to eat in a car and I wouldn't recommend it. Wait until you can stop for ten minutes and eat it all in one sitting. If you're on the larger side, you may even want two of them; it's that good. The sandwich is certainly enough food for you to be full, but if you can't get the sandwich all the time, you'll want to get two when you go to City Bird for special occasions.
I haven't tried the other two sandwiches City Bird offers yet because I don't go there too often. When I do, I don't want to accidentally order something I don't like, so for the past four times, I've always gotten the "Citybird" sandwich. I will try out the "Spicy" and "Lemon Thyme" sandwiches in the future and create a comparison article for those as well. I might have to change up my signature chicken sandwich order, we'll see!
Final Thoughts
I used to be a huge fan of Chick Fil A's Spicy Deluxe Chicken Sandwich, which comes in at a cheaper $4.69 with Pepper Jack cheese. Occasionally, the chicken would be chewy and I'd be disappointed. With tenders, there's less of a chance of getting a chewy bite because the meat has already been processed a bit more. I know this isn't an advantage in everything you eat, but for a chicken sandwich, it really makes it come out perfect every time.
As a big coleslaw fan, the "Citybird" is my go-to sandwich now. It's worth the extra $1.30, trust me. The quality is much better and you get better ingredients. We like the Crestview location, but City Bird also has locations in Cincinnati, Harper's Point, and Beechmont.