Photo by author
A recent, welcome addition to the main stretch in Amenia is the Great Cape Baking Company. As soon as you walk into the shop at the corner, the smell of fresh pastries and other sweets hits your nose. All the pastries and desserts are homemade by three bakers on-site. They have a lovely menu of croissants, tarts, scones, muffins, donuts, pies, bagels, bread loaves, and any other baked goods you can think of. For more savory breakfast and lunch options, they offer egg sandwiches and a variety of quiches.
Although my mother and I have been four times, we haven't sat down to eat. Instead, we've gotten many of their wonderful pastries to go, along with what I'm told is excellent coffee from Alaska.
What we've tried so far
Photos by author
The most notable items we've had thus far are their donuts. We've tried a lemon glazed donut and a jelly-filled one. Both were sweet but not overly so and had plenty of flavor. You can even see where the donut rested on the baking tray on the bottom! They were superb and couldn't have been better.
On another occasion, we had their everything and sesame bagels toasted with cream cheese. If you get your bagels to-go, they will package the bagels and cream cheese separately so you don't have to deal with a soggy bagel. The bagels were perfectly toasted and tasted excellent. The cream cheese seemed like normal cream cheese to us. They do offer other flavors of cream cheese if you are interested.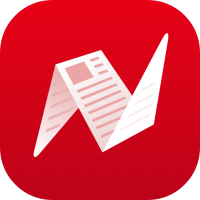 We also tried their blueberry scone and chocolate croissant. They were both decent, but if you like a dry scone, this isn't the scone for you. It is moist and has an almost muffin-like interior. The flavor was good, but it is not a traditional scone. The croissant was a miss, unfortunately; it was a bit dense. The chocolate inside definitely saved it.
On the other hand, their coffee is very yummy according to my mother. (I am not a coffee drinker.) The staff stated the coffee comes from a company based in Alaska, and they do offer the coffee for purchase at their store. We were a little disappointed it wasn't a local coffee brand, but they do have other, geographically closer items you can purchase in the retail section. (Also, the staff said they're looking to get a cappuccino machine in the future, so you can look forward to that!)
Shopping and gifts section
Photos by author
The café does have multiple displays where you can purchase food and non-food goods. We saw Alaskan coffee, maple syrup, hot sauces, and more bread for sale. I'm not entirely sure why they have bread on display here, as their bread behind the counter looked equally as good, if not better. They also have some cute Easter decorations and beeswax food wraps for sale. The main attraction is the food counter, but these displays certainly livened up the room.
They also have framed paintings on the walls all about the restaurant available for purchase. The ones I looked at were priced at around $50.
The restaurant layout (very open and bright)
I was amazed by what they'd done with the place. If you had been to the previous business in the same location, you would remember how dark the room was. Instead, Great Cape Baking Company has really brightened the place up with curtainless windows, a dozen hanging lights, and a more open seating plan.
The seating was socially distanced, but most people seemed to be grabbing food on their way to work or out for the day. We saw one couple dining in total during our four visits. We will definitely be stopping by to try the quiche when we aren't on the run.
Final Thoughts
Great Cape Baking Company is delicious, and we need to support this new, local business. They are extremely affordable, with a donut, two toasted bagels with cream cheese, sparkling water, and a coffee costing less than $10 when we went earlier this month. The coffee is cheaper than anything you'd buy at a convenience store in the area, and far, far better. This place is definitely worth a quick pop-in on your way to work in the morning! They are open from 7 AM - 4 PM Tuesday through Sunday and you can check them out on their Facebook page here.