Photo by author
As many of my readers already know, I recently moved from rural Connecticut to Florence, KY. Going from one-lane roads to five-lane highways was quite the adjustment, and still is. Suddenly having fast food constantly available wherever I go is probably not the best. There are many differences I've noticed and am still getting used to.
In my "part 1" article, which you can read here, I discussed the driving challenges, fast food, and wildlife differences between Kentucky and rural Connecticut. In my "part 2" article, I talked about resource accessibility, nature, and social groups. Here's what I've recently noticed.
Age differences aren't as stigmatized in friend groups and relationships in urban environments
In Florence, KY I have a couple of friends in their late thirties and early forties. Technically they're old enough to be my parents but don't tell them that. My boyfriend is also a couple of years older than me, which while not as big of a deal, it was to everyone in my rural town. Even this week at a doctor's appointment (while back in CT visiting) my physician was surprised by a 2.5 year age difference.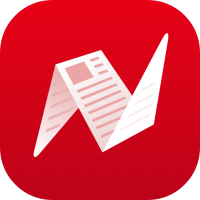 In a small rural town, everyone grows up together and you're expected to be friends within your year. Everyone knows everyone and it's difficult to branch out and befriend people in different age groups. In a city like Florence, a lot of the inhabitants are transplants from other areas and it's difficult to find friends your own age. If you go to meetups organized online or hang out at your local bar, you'll befriend a highly age-diverse group of people. In a small rural CT town with one tavern, this is unheard of.
Nightlife exists locally and doesn't require a train ride to get there
Photo by author - rural living in CT
I know it's not a surprising thing to note, but it is a culture shock. In my town, the closest night activities are in New York City, a nearly two-hour train ride away. I did go to college in New Jersey and got to experience a college town, but it's different. College towns are sheltered and it's all college kids. In Florence and the surrounding areas, nightlife includes everyone.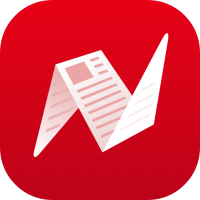 In the town where I'm from, there is minimal to no nightlife. Past 8 PM the roads go quiet and it's quite dark. Most of the shops in the center of town are closed, except for the convenience store/gas station that stays open until 11 PM. Such is the extent of rural partying.
Extreme weather is very common, especially tornados
We do have tornados where I'm from on the east coast, but rarely. I remember hearing about them maybe once or twice a year. A particularly bad one did hit my NJ college in 2020 and totaled a few cars. We were all very shocked and unprepared.
In contrast, everyone in Kentucky seems to expect tornados. I was very surprised at the high probability of tornados at times, even if the tornado itself did not occur, you still feel uncomfortable waiting for it to happen. I never thought I'd need to sign up for extreme weather alerts on my phone and have a tornado hiding spot picked out (the bathtub).
I'd never heard a tornado siren before moving to Florence, and now I've heard multiple since moving last July. As someone who used to look forward to extreme rain and lightning storms, the tornados add a real, unwelcome fear element, even at home.
Final Thoughts
Going from a rural east coast town to an urban southern state is a huge culture shock. It's strange, and unnerving at times. It's an experience, I'll certainly say that. I love getting to meet new people and trying new foods I've never had before. Florence is certainly growing on me.