Photo by author
My family loves The Great Barrington Bagel Company & Deli. I've been there at least half a dozen times and it never disappoints. The restaurant has plenty of space to sit inside if you like, but they also have four picnic tables outside if fresh air is more your style.
Their menu has hundreds of different combinations of bagels, sandwich meats, cream cheeses, and sauces. You will never be able to eat everything they offer, but it's certainly worth it to try.
Ordering options and process
Photo by author
Once you've decided what you'd like, you order at the counter and then stand nearby to pick it up. It usually takes around five minutes to get your food, but if they are running behind for any reason, sometimes they'll give you a free cookie. They do get pretty busy. We went around 1 PM recently and there were at least twenty people in the restaurant.
Important note: it's a self-serve restaurant, so you bring your own food to the table and grab whatever drink you need.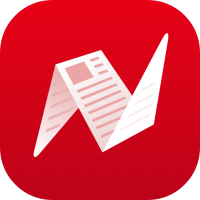 They have far too many lunch options to list, but you can get a taste of their menu in the above photograph. This isn't even all of their sandwich boards! Their full menu is listed online here.
Photo by the author - (this place is always packed and it's hard to get photos, sorry!)
They are incredibly proud of their bagels, and they should be. They claim to make the best bagels outside of NYC, and I believe them. Since 1996, they've been making bagels the traditional way. They boil the bagels and then bake them in a 500-degree oven. They have 21 options to choose from, along with 17 unique cream cheese flavors to pair with your bagel choice. When we go for lunch, we'll often grab five or six bagels to eat over the next few days. Our personal favorites are their onion and sesame bagels.
When my mother and I go here for lunch after doing our grocery shopping at Guido's, we usually order a Blue Monday on an onion bagel to share. The Blue Monday runs around $10 and has sauteed onions, blue cheese, dressing, and roast beef on it. It's our favorite sandwich they offer. It also comes with a delicious pickle.
Photo by author
Drink options
GB Bagel Company & Deli offers your usual coffee and tea options. However, in their fridge, they have some unique cold beverages. They have a variety of kombuchas, GUS brand soda (Grown up soda), Spindrift sparkling water with fruit juice, and Stewart's sodas. I think the root beer pairs well with the Blue Monday, but that's just my preference.
Final thoughts
The Great Barrington Bagel Company & Deli is a fantastic breakfast and lunch place. You won't find bagels better than the ones here outside of New York City. Grab some extra bagels to take home and eat the rest of the week if you can't get them fresh here every morning.
Their restaurant is conveniently located next to various grocery stores in the area including Big Y and Guido's, so if you're hungry before or after shopping, it's worth a stop. Trust me; their bagels will change your life. A typical meal will run one person around $12 including a drink, but the portion sizes are quite large.
They do sell out of some of their more popular bagel options early in the morning, so if you want a very specific bagel, make sure you visit early. There always seem to be onion, egg, and sesame bagels left past noon, so no need to get up early if you like those types. The plain and salt bagels are excellent as well if you're looking to focus on your sandwich meat.