Photo by author
Nada is a great restaurant with excellent food in its own right, but it is, even more so now, a great place to dine. Look at all that patio space! All the tables at Nada are socially distanced to the extreme, with often ten feet between some of the outside tables. We felt very comfortable sitting outside. The majority of diners were couples having brunch, but there was one larger group far away from us having some sort of work get-together.
Indoors, Nada did socially distance, but it seemed cramped. We only went inside to use the restroom. I was surprised to see they were not hosting patrons on their second floor even though they had plenty of space up there. However, the weather was very nice so they likely anticipated patrons sitting outside in droves. It was still winter when we went, but it was a rare warm day and we brought our jackets just in case.
Food & Service
We had a fantastic waiter who was very attentive to us. He wore his mask properly the entire time and was very kind and funny. I wish we knew his name - he was cracking jokes and was great. After refusing to order alcohol, we started with their chips and salsa for $6. At $6, you get three different salsas, but if you want to spring for five salsas, it's $9. Additionally, you could get one type of salsa only for $2.50. I am not a salsa fan, but I thought they were decent and my boyfriend raved about them.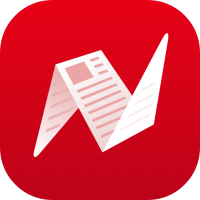 For my meal, I got the Chicken Carbon tacos with flour tortillas for $9 and they were excellent, if not a little too small. I was still hungry afterward. In hindsight, I should have gotten two orders of the tacos as they were great, but three miniature tacos did not count as a full meal for me. I also got their seasonal fruit for $5 which was not very good. It was strawberries and melon, nothing special.
Photo by author
My boyfriend ordered far better in terms of having enough food, plus leftovers. He ordered Nada's Papas Con Chorizo for $7 and struggled to finish even half of it. He enjoyed it very much and it certainly was delicious, plus helped me fill up after he was done eating.
We went to the Nada in Cincinnati for brunch, but they also serve dinner and have a carryout menu if you want to be extra safe, or don't want to get dressed. The majority of the patrons at Nada were dressed casually, mostly wearing jeans. I did see a few couples who were dressed nicely, but it certainly isn't expected. Nada can be as fancy or as casual as you want.
Final Thoughts
We really enjoyed our meal at Nada. The food was very high quality and delicious. If you go and are a salsa fan, you should spring for all their different special salsas. I would advise skipping the seasonal fruit, as it wasn't anything different than what you could throw together at home.
One thing to consider is that the portion sizes are all over the place. It might be a good idea to get an appetizer to share at the table just in case one member of your household does not receive as big a portion as they were expecting. For the amount of food they give, Nada is a bit pricey, but such is how fancy restaurants typically work. We will definitely be going back to Nada when we have another warm day. The patio is a great, pandemic-friendly way to get out of the house, enjoy a nice meal, and meet friends while staying safe.
P.S: Please don't share your appetizers with people who don't live with you.