Photo by author
Zoe's Ice Cream Barn is quite the attraction in Lagrangeville, NY. They pride themselves on using local milk to make all their ice cream products, proudly claiming their milk goes "from cow to cone in 3 days". All the milk comes from dairy farms located in Hudson Valley, specifically farms that are members of Hudson Valley Fresh, which is a Dairy Farmer Partnership dedicated to preserving the agricultural heritage of the area.
Hudson Valley fresh farms account for 8,000 acres of preserved, open land. If you want excellent ice cream that supports both local farmers and the Hudson Valley environment, Zoe's is a prime option.
My mother and I visited the other day and got their butter pecan ice cream and oreo ice cream. The butter pecan was extremely buttery and sweet. The oreo ice cream was a lighter version of traditional commercialized oreo ice cream and was a welcome change. We also got a quart of 1% milk from Hudson Valley Fresh, which tastes great.
Other food options at Zoe's Ice Cream Barn
Photo by author
Although its name may be deceiving, Zoe's Ice Cream Barn actually has a lunch menu and a rather prolific one at that. They have a specials board where they list their soup of the day and any specialty sandwiches they may be offering. When we went, they offered a tuna wrap, a chicken avocado ranch sandwich, fried clam po' boy, Italian combo wrap, and more.
For their meal deals, they have many chicken offerings in the form of wings, fingers, pot pies, and fried chicken pieces. They also offer mac and cheese, meatloaf wrapped in bacon, shepherd's pie, and vegetable lasagna. With plenty of options, especially chicken ones, you're sure to please a picky kid with this lunch before grabbing a cone.
Outdoor seating and kids' entertainment
Photo by author
If you venture outside, you'll see that Zoe's has a large front yard with plenty of picnic benches available if sitting inside makes you uncomfortable. There are also a few fun playground pieces for the kids to play with, including a small tractor, miniature barn (not pictured), and some photo stations.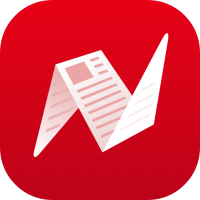 Zoe's also offers kids' birthday parties where children can tour the ice cream production room and see how Zoe's ice cream is made. The entire place is obviously very child-friendly, but if you want some peace and quiet while enjoying your meal, there is a large parking lot in the back with some seating at the side entrance. When we went, there were only two other groups there, three kids and one couple. If you're in the area, please support this great local business.
Other products available for purchase
Photo by author
If you aren't feeling lunch or ice cream one day, you can still pick up some goodies for yourself or as a gift. Zoe's carries their own t-shirts and hats branded with their signature logo if you want to support them specifically with your gift purchasing.
All retail items Zoe's offers are local. They sell Soukup Farms Maple Syrup, Remsburger Honey, Coast to Coast Dog Treat's, Harney and Son's Tea, and Opal & Amber Soap. This is firmly a local business, both in their partnerships with local farmers for their ice cream and for other products, both food, and self-care items.
Final Thoughts
Zoe's is a great, local place to pop in for lunch, ice cream, or to grab a quick gift for someone else (or yourself!). If you are worried about going inside, they also offer a to-go menu that you can order from online. Finally, if you're looking to host any sort of occasion, you can order custom ice cream cakes and know they're only being made with the best, local ingredients. Give Zoe's a visit!