Photo by @marilynyerks
During our weekend shopping trip to New York City, my mother and I walked from our hotel near Grand Central down to Bryant Park. Although the pandemic has severely limited the number of winter shops in Bryant Park, we found some food vendors we were quite happy with.
The park itself was quite empty, with maybe twenty vendors set up. Usually, we see around triple this amount in the winter, but the pandemic has obviously severely impacted businesses renting stalls in Bryant Park. The food options were scarce, but the ones that remained were fantastic.
Photos by @marilynyerks
Our Food Orders and Reviews
Bun Ramen is a great dumpling place. They offer a variety of dumplings, with chicken, pork, beef, or vegan options. We went with the pork dumplings. If we had more room, the Bao buns looked delicious and we would have gotten some.
Right next door was an Italian place, Casa Toscana, which sold flatbreads and "hot sandwich masterpieces". We decided to get "A Kiss on Mont Blanc", which was a hot sandwich with tomatoes, mozzarella cheese, pesto, and basil. They also sold homemade donuts and we each got one sugared donut with custard filling, along with sparkling orange water and a coca-cola.
Photo by @marilynyerks
The dumplings from Bun Ramen were the star of our meal. They were cooked perfectly and were warm, juicy, and flavorful. We ordered ten, but in hindsight, we should've ordered twenty as our full meal. They came with soy sauce and a spicy sauce we both liked.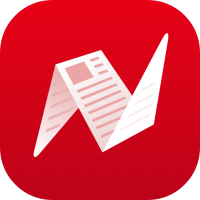 Our sandwich was good, but compared to the dumplings it was a bit bland. One order of "A Kiss on Mont Blanc" was definitely enough to serve two people, even without the dumplings, as we had plenty of food leftover. The sandwich had a lot of olive oil on it and slid all over the place. It was quite messy but still good. I would certainly recommend getting it, but if you also like dumplings, the dumplings were the clear winner.
The donuts from Casa Toscana were amazing. They had many different options, including Nutella donuts, but we went for lemon custard donuts instead. The donut itself was light and fluffy, and the filling was a strong but natural tasting lemon custard. I do wish they had some sort of regular, Boston Cream-Esque custard donut, but they appeared to be a specialty donut place and that was not on the menu.
Photo by @marilynyerks
One of the perks of Bryant Park being deserted was that there was plenty of seating available. We managed to score a table right in front of the ice rink. We sat for about forty-five minutes eating our lunch and watching the ice skaters perform tricks and whiz by our table. Halfway through our meal, the Zamboni machine was used to fix the rink, and about ten minutes later everyone hopped back on the ice. I'd estimate there were about fifteen people skating.
Ice Rink and Holiday Shops Availability
Unfortunately, at the time of writing this article, the ice rink and the holiday shops are now closed. They may never again be as empty as they were this March 2021, which is both a good thing and a bad one. The holiday shops are usually quite popular, leaving little room for navigating through the crowds. If you are interested in going next winter, you can read about Bryant Park's Holiday Shops here.
Bryant Park's ice rink happens to be the only free admission ice rink in NYC. If you already own skates, you can wait in line and hop on the ice next winter. If you don't have skates, you can rent them here, along with a lockbox to keep your belongings safe while you skate.
Overall, the winter village is definitely worth a visit. Don't miss out next year!