Photo by author
Nestled at the bottom of the Chrysler Building, The Capital Grille Steakhouse is a fantastic dinner spot. Definitely on the pricey side, they boast many different cuts of steak, seafood, and many cocktails and desserts. My mother and I were in NYC for the weekend and decided to reserve a 6:30 table for dinner. Here's what we ordered and how it was.
Photos by author
To start, my mother ordered a Caesar salad ($13) and I ordered the Lobster Bisque soup ($16). We sampled each other's appetizers and agreed both were outstanding. The salad was light and flavorful, and the soup was very creamy with large chunks of lobster present. Our waiter delivered a basket of various types of bread and crackers to the table, but we didn't touch anything in the basket to avoid filling up on the least exciting part of the meal. We made that mistake during a previous visit for my father's birthday.
Photo by author
For our main courses, we both ordered the same thing: Seared Tenderloin with Butter Poached Lobster Tails, coming in at a pricy $59 each. My mother ordered her steak as rare as possible while still maintaining a warm red center, and I ordered medium-rare steak. Both orders were cooked perfectly, and the lobster on top was fantastic.
To share, we ordered the Lemon Mosto asparagus ($13), which was quite tender. We did not finish the asparagus as we prioritized our main courses. I thought the steak was even better than the lobster, although both were very tasty.
Photo by author
To finish off the meal, my mother ordered a cappuccino and The Capital Grille Cheesecake ($12), which was caramelized in a Brûlée style with some fresh berries on top. I ordered the Classic Crème Brûlée with Cocoa powder and berries on top ($12). Interestingly, all dessert options were $12. Other options included a Flourless Chocolate Espresso Cake, Coconut Cream Pie, Warm Double Chocolate Cake, and a Seasonal Berries platter with Vanilla Bean Crème Anglaise.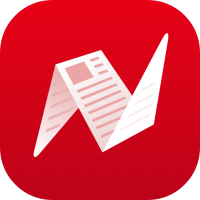 We split our desserts and shared. After searching for an excellent crème brûlée in Cincinnati for nearly half a year, being back in New York City and finding it on the first night back was a welcome surprise. It was fantastic, however, we both agreed that the cheesecake was the better dessert of the two. It had a signature crème brûlée top and a creamy vanilla cheesecake bottom and was delicious.
Overall Experience and Covid-19 Precautions
Photo by author
In the table section, parties were seated six feet apart. Waiters were careful to seat guests as far away from each other as possible when there were empty, farther seats available. Glass dividers were installed on the backs and sides of the booths to keep patrons separated. All staff wore masks the entire time and we felt very safe. The restaurant itself has a high ceiling and the air circulation was great.
Overall we had a great meal, which both my mother and I agreed was the best one we've eaten in a year. Considering we've been pretty careful throughout the pandemic, this was our first sit-down at a fancy restaurant so it was an easy winner.
The bill itself came to approximately $300 including a 20% tip. This price also includes a lovely alcoholic beverage we shared and multiple bottles of sparkling water. This is a special occasion type restaurant and is definitely not a place most people can afford to go to every week. Still, for a birthday or anniversary, this would be a great choice. The food was excellent and the best meal we'd had in over a year. If you are shopping in NYC or even visiting for the weekend, consider going to The Capital Grille.