Photo by author
Breakout Games is a small chain with two locations, one in the Hyde Park neighborhood of Cincinnati, Ohio, and another in West Chester, Ohio. For our friend's birthday, we went as a group of six to the Hyde Park location to try the room she picked out. Here's how our experience went, without any significant spoilers of the experience.
Perhaps the most important rule at Breakout Games is not to take any pictures inside the escape rooms. They don't want you to ruin the experience for other potential customers or to take too extensive notes for a "speed run", which we'll get into discussing a little later. The rooms are monitored via video feed by an employee who serves as a hint giver and also makes sure you are following the rules.
Varying escape room options
Our location had 5 different escape room options to choose from. They included: Mystery Mansion, Runaway Train, Kidnapping, Submarine Survival, and Undercover Alley. You book in advance online for your specific time slot and must leave when you run out of time, or when you finish the room, whichever comes first. The larger your group, the larger the per person discount you receive, and you can bring up to eight people per room. If you book a game Monday - Thursday, use the promotional code "WEEKDAY10" for 10% off your total price.
Our party decided to play Undercover Alley, and with six people our total came to $149.94, or $24.99 per person. For the amount of fun we had, it was worth it. We went on a weekend; no promotional code discount for us.
Although we went to the Hyde Park location, the West Chester location has more room offerings. They offer two additional escape rooms: Island Escape and Operation: Casino. We may go there in the future after we finish up all the offerings at Hyde Park.
Our specific escape room experience with limited spoilers
After the rules were explained to us and we watched our "mission" video, the door was shut (not locked) and a timer started to countdown on a large screen so we knew how much time we had left to finish the room. If you value your time, start scanning for hints while the instructional video is still playing. Some may call that cheating, others simply refer to it as planning.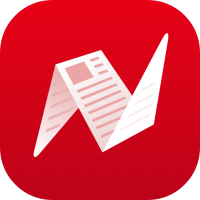 With six of us in the Undercover Alley room, it was very cramped because, in this particular room, there are two areas. You start off in one and need to unlock the other one. You'll see this as soon as you walk in; it's not a surprise extra room or anything. We managed to make more space for ourselves about twenty minutes into the gameplay and felt less claustrophobic.
This particular room has a lot, and I mean a ton, of codes you need to solve. We definitely felt discouraged doing the same thing over and over, but other aspects of the room were unique. Some required math, which wasn't the strong suit of anyone in our group. We had to use multiple hints to progress in the last ten minutes. If we didn't have hints, we would not have finished the room. It was a challenge, and some things were not as self-explanatory as they were meant to be.
Our completed time vs. the trophy times wall
Photo by author
We managed to finish Undercover Alley with 45 seconds left on the clock, meaning it took us 59 minutes and 15 seconds to complete the room, which we would not have been able to do without many hints.
The best times board outside is not realistic, unfortunately. Instead, it has been taken over by speed-running groups who go back to the same room over and over again to try and get a faster score. As Breakout Games allows you to write down notes while in the room, people can keep all the padlock codes for next time and blitz the room. I suppose that's expected, but I would have liked to see how other first-time groups did.
Final Thoughts
Overall, we had a great experience playing the Undercover Alley escape room at Breakout Games in Hyde Park. Our team worked well together and we had a fun time. The room itself was a bit too challenging for us, but live hints from the gamemaster helped us finish on time.
I'm not sure if the particular room we chose is the best room to start with for beginners, so ask your location for advice when just starting out. It may save you the displeasure from not finishing. We barely finished with 45 seconds to spare, but we were all relieved we managed to do so or we would've been sorely disappointed.