Photo by author
I know writing about chain restaurants isn't an audience favorite. However, Agave & Rye certainly has the potential to be one of your favorite restaurant date night spots. They're a small, somewhat local Cincinnati chain with seven locations and an eighth coming soon in Huntsville, AL. There are also locations in KY and IN.
My boyfriend and I went out to the Rookwood, Ohio, location and were pleased with their large selection of tacos. We went on a Monday night, but if you are a Taco Tuesday person, they do offer varying discounts on tacos and drinks every Tuesday. Unfortunately, we did not spring for drinks, but they do have an extensive margarita menu.
Great Atmosphere and Plentiful Seating Options
Photo by author
The Rookwood restaurant has a beautiful interior with a large bar and plenty of seating. The restaurant itself is an art piece, decorated in rainbow colors and statement pieces. Statues are scattered around, making it have almost an art gallery feel. Still, (in our opinion) far too many people were seated inside so we decided to sit outdoors, which was equally beautiful.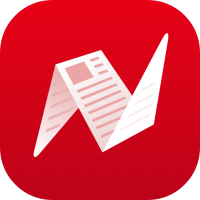 Photo by author
The outdoor seating was spaced out far better than the indoor seating. It was quite chilly, but the waiters brought over heat lamps and sat them next to each outdoor table ... except for ours. I think they figured since we sat between two tables with lamps we were warm, but we weren't. Make sure you sit directly under a lamp if you want to sit outside; don't sit at the corner table between the two outdoor sections. If you can, pick a warm night with all this nice weather coming up.
Our Taco Orders
Photo by the author - (apologies, lighting wasn't great)
My boyfriend and I decided to order a range of tacos and share them. We ended up getting six tacos total. The top taco in the above image is "The Yoda", which is a sweet & spicy chicken taco with Kung Pao sauce, peanuts, sticky rice, and carrots. The bottom taco is "The Snitch III", which is made with beer-battered Mahi Mahi, spicy avocado, pickled red onion, and honey coleslaw.
The Yoda was a great taco and we both loved it. However, the peppers included pack a serious punch we were not expecting. If you have a moderate spice tolerance, the peppers will hurt you. I ate one by mistake. My boyfriend enjoys the occasional ghost pepper sauce, and he was struggling against whatever pepper was in that taco. Eat the taco, avoid the peppers unless you are a pepper fiend.
The Snitch III was a letdown; the cod was no good and it was very bland. I don't recommend ordering that one. There's not really much else to say except that if you want good seafood, this taco isn't it.
Photo by author
Our third specialty taco was the reigning favorite of the night, "The Love Shack", pictured above. It contains Barbacoa pork, bacon bourbon BBQ beans, corn salad, chili de Arbol, and more bacon. It was amazing, the corn really lightened it up, but it was still a hearty taco. If you get any of the specialty tacos, make sure you try this one.
Finally, to finish it off we ordered one meal (3 tacos) of the grilled chicken street tacos. We went for flour tortillas, but corn tortillas are also an option. The chicken was honey-lime seasoned and came with Oaxaca cheese, onion consommé, and sweet & spicy bacon. At $12.75 for 3 tacos, this was the best deal of the night and they were fantastic.
Prices and Overall Experience
The Love Shack and The Snitch III tacos were each $7.75. The Yoda was a bit cheaper at $6.50, and the chicken street tacos came in at $12.75 for 3 tacos. As a whole, we enjoyed all of the tacos except for The Snitch III. The best white fish I've found so far in the area is at Hofbräuhaus Newport; go there if you're craving some beer-battered fish.
When we go again, we're going to narrow down our shared order to two Love Shack tacos and the grilled chicken street tacos. Both were impeccable, and the street tacos are quite the deal. The outside experience felt very safe and the outdoor heat lamps did heat the area well, for the most part. We were just unlucky in our seating choice. If you can swing it, go on Taco Tuesday to score some deals. Highly recommend Agave & Rye!
P.S: Agave & Rye's crème brûlée/chocolate mousse hybrid dish is a fantastic dessert, sure to please any crème brûlée lover! If you're a chocolate mousse purist, grab the chocolate torte from Taste of Belgium next door as an after-dinner snack. Both are presented quite beautifully in to-go boxes if you're looking to impress.