Photo by author
Besides Red White and Blue Ash, another great eating "event" in the same area is Senate. Located right next to the huge field used for major events in Blue Ash, Ohio, Senate is a fantastic gourmet hot dog restaurant. However, it is quite an expensive meal. The prices were not surprising to us considering the very nice apartment complexes in the surrounding area.
Senate has two locations: one in Blue Ash and one in OTR.
Photo by author
Appetizer: Poutine
To start, my boyfriend and I ordered Senate's poutine, which consisted of fries, local cheese curds, and braised short rib and gravy. For an extra $2, you could also get a free-range local egg on top. The poutine was the most expensive part of our meal, coming in at $15 without the egg. As far as poutine goes, it was decent. The cheese curds were very rich and there were a lot of them. The meat was tender and the gravy was on point. The fries, unfortunately, were nothing special so they lost points with us for those.
The poutine was quite filling and we needed to stop before finishing the whole plate. If you're going for a lighter appetizer, the poutine should be split between three people. One person would be hard-pressed to finish it alone. We enjoyed the poutine but did not think it was worth its steep price tag of $15.
Photo by author
Main Course: Lindsay Lohan and Korean hot dogs
I ordered Senate's Lindsay Lohan hot dog (on the left), which consists of a beef hot dog with goat cheese, bacon, arugula, caramelized onions, balsamic, and "tons of drama" for $11. It was very tasty, but the goat cheese was so rich it drowned everything out except for the balsamic. It was a very strong combination, but enjoyable nonetheless. If you're looking to taste every single ingredient, this option isn't for you.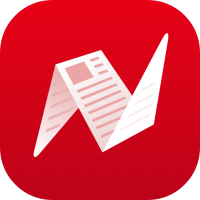 My boyfriend ordered far better than I did, picking the Korean dog, which is another beef hot dog with braised short rib, homemade kimchi, sesame seeds, and pickled cucumber. His was also $11. While I wouldn't say my hot dog was worth $11, his most certainly was. The braised short rib, which we had earlier in the poutine, was fantastic, the kimchi had a nice flavor, and the pickled cucumbers were perfect. Although we couldn't finish both dogs after eating far too much poutine, we made sure to finish the Korean hot dog.
Covid-19 Precautions
Inside the tables were all roughly six feet apart. However, the restaurant in Blue Ash was packed and we did not feel comfortable sitting inside. Instead, we sat outside in a tent they had set up and attached to the side of the building. The tent was heated and it was essentially like sitting inside the restaurant itself.
The benches in the tent were distanced better than the tables inside and we had some airflow from the large cracks where the tent was connected to the wall and roof. If you are hesitant about eating out at a restaurant, I'm not sure Senate does enough to negate that fear.
The tent was stuffy and probably not the best COVID-19 safe option. There were some benches outside the tent, but we only saw non-diners occupying them. Considering the benches were right next to Senate and the tent itself, if prompted I would guess the restaurant would serve you out there. With all the nice weather headed our way, the tent should be going away soon and the outdoor seating will feel much safer.
Overall Price and Experience
For two hot dogs, two glasses of water, and a poutine appetizer, our total cost was $39.89 before the 20% tip. Our waitress was fantastic and attentive. We were given a ton of food and ended up feeling very full and satisfied with our meal, rating it an 8.75/10 on our personal scale. If we went back, we would skip the poutine, as it filled us up far too much to finish both hot dogs and contributed $15 to our bill.
The Korean hot dog was definitely the star of the meal. Next time we return, we plan on both getting the Korean hot dog and sharing an appetizer of Senate's crispy potstickers. We haven't tried them yet, plus they also come in a bit cheaper at the $10 mark. Senate is definitely worth a visit!