Photo by Andrea Piacquadio from Pexels
Freelancing is often put on a pedestal, for good reason. It is a lovely adventure of making your own schedule, working when you want to, and not reporting to a traditional boss. You are the boss, but sometimes that's worse.
I can't stress enough how much better freelancing is than a 9 to 5 job, at least in my personal experience. I started freelancing after moving to Florence KY, and I haven't looked back since.
That said, there are some downsides to freelancing that people rarely discuss and new freelancers should know about. Here's what I've experienced so far.
One client can make or break your dreams when starting out
I have one client I write articles for every month who pays my rent, water, internet, electricity, gas, and groceries. If I had not found this client, I would likely not have a career in freelancing. Some freelancers will never find a client like this and will grow discouraged and quit freelancing. I am very lucky to have a client that will forever motivate me to ask for more.
However, if this client decides not to renew my contract in a few months, I'm going to take a serious income hit. This brings me to my next point, which is: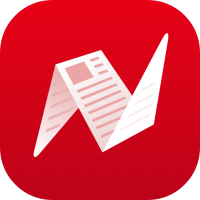 Constantly looking for new clients is exhausting and necessary
I recently had a lovely interview for a writing position that pays similarly to the abovementioned client. The style of writing is different, but still in line with my talents. If I manage to get a contract with this new client, I will be thrilled. Having multiple high-value clients is what makes freelancing feel more secure.
I've also started to sell ghostwritten articles on Fiverr. I intend to build up my reputation on there so I can depend on it for a few hundred dollars each month to supplement my income should any contracts or new clients fall through. Thus far, I've had 3 Fiverr clients since starting on Monday [today is Thursday].
People will not understand why you freelance if you mention any downsides
Everyone loves to hear about setting your own schedule and being the boss, but if you complain to anyone about the difficulties associated with finding clients or motivating yourself to get a tough assignment done, the excitement is gone.
Suddenly everyone you know will be grateful for their 9 to 5 and suggest you get one. You can goof off and still get a paycheck, they'll say. Freelancing seems hard when you have to search for clients and a traditional job appears much more stable, plus you get valuable health insurance.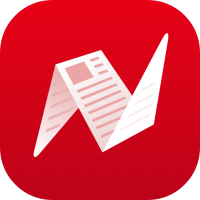 If you prefer a 9 to 5, these are all great points. However, if someone is interested in freelancing, let them complain every once and a while without suggesting they switch jobs or industries. I don't tell my friends to quit their swanky 9 to 5 jobs when they are having a rough day.
You'll always think you should be doing more
There are always going to be freelancers more successful than you, running YouTube channels while also being consistently active on five social media platforms. How do they do it?
In those moments, remind yourself why you freelance. I freelance because I want to be responsible for my own income. I can do the work of looking for clients. I don't want to depend on one place or person for my paycheck, besides myself. I want to sleep in until 10:30 AM every day and go out to fancy restaurants and travel. I want to take Mondays off. I want to work for five hours each day or less.
I can't do all those exciting things if I overcommit myself. Overworking for yourself is the same as overworking for an employer — you're still tired and cranky. Freelancing should be enjoyable. Don't go one-hundred miles per hour when sixty-five works well. Besides, you want to be able to get of the house and enjoy your surrounding. I've started enjoying Florence, KY, more due to trying out new restaurants and specifically seeking out new experiences to write about.
If you like your 9 to 5, there's no reason to start freelancing. However, if you want some side income as a "just in case", starting a side hustle is a great idea. Building your own brand is incredibly valuable, whether you use it to earn $100/month on the side or transition to freelancing full-time.
Don't put all your eggs in one basket.