Photo by author
City BBQ is a massive chain with 55 locations spread out across Georgia, Illinois, Indiana, Kentucky, Michigan, North Carolina, Ohio, and Wisconsin. 24 of their locations are in Ohio alone. My boyfriend & I happen to frequent the Florence, KY location. Here's why you shouldn't discount this massive chain BBQ restaurant.
They offer jars of homemade BBQ sauce as soon as you walk in
Photo by author
As soon as you enter the restaurant, you are met with a large variety of their custom barbeque sauces. By large, I mean 5: Brush Fire BBQ, LowCo Barbeque Sauce, Original Sauce, Sweet City BBQ Sauce, and Swine Wine. They retail for $4.99 each and you get 19.5 ounces of sauce. My favorite is the Swine Wine, which pairs great with their pulled pork and creamy slaw.
Photo by author
You then walk up to the counter and place your order. Although they have a selection of samplers, you can also order their meats by the pound if you're having a big gathering or use their catering service. My typical order is the Lola's Pulled Pork sandwich with creamy slaw and Swine Wine sauce - it's fantastic. You cannot go wrong taste or price-wise with that, and paired with their lemonade it's a great, filling lunch.
On this particular occasion, my boyfriend and I split their City Sampler, which offers 4 meats, 2 sides, and 2 slices of Texas Toast for about $23. We enjoy their pulled pork, brisket, pulled chicken, and sausage. However, the turkey that typically comes with this sampler isn't our favorite, so we replaced it with the pulled chicken mentioned above. It's not that the turkey is bad, it's just the "worst" thing out of all their amazing meats, in our opinion. For our included sides, we went with creamy slaw and fries, which were both great.
Photo by author of the City Sampler, customized with chicken instead of turkey
Best Dessert in Town
Looking in the photo above, you'll see their glorious peach cobbler in a Tupperware below the slaw. We also went for a slice of their triple chocolate cake, which is enough for 3 slices. The cake was nothing special, and not worth it. You could make your own with a box mix and be pretty close on par with City BBQ's.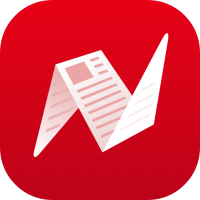 The peach cobbler is an entirely different story. Nothing beats City BBQ's peach cobbler. As someone who doesn't enjoy peach cobbler often, this one knocks it out of the park. My boyfriend who is a peach cobbler aficionado also agrees. You won't find a springy, juicier peach cobbler anywhere. You need to finish it while you're at the restaurant while it's still warm. It's amazing cold too, but really not as good as fresh right away. If you are trying to save money, don't skip the peach cobbler. You need to try it.
Seating/COVID-19 Precautions
Photo by author
The Florence location of City BBQ is decently safe. The staff wore masks, they had 2 hand sanitizer stations set up and stocked, and all customers sat socially distanced from the other groups. City BBQ also has another seating area in the back which is separated from the main dining room and that is where we sat, completely away from everyone. They had an air circulation system running, and there was also outside seating available.
We felt very safe eating our meal inside, separated from the closest group by three tables and under a very large fan vent blowing away from us. With the temperatures rising, sitting outside isn't too rough, either.
Summary
City BBQ may be a big chain, but much like our favorite pizza place Mellow Mushroom, City BBQ shouldn't be discounted solely because it's a chain. The BBQ is great, it's affordable, and you can't go wrong trying out their classics. Don't forget to try the peach cobbler, even if you're not a cobbler fan. It'll convert you.
We've gone to the Florence, KY location over a dozen times and love City BBQ. 9/10 rating from us.
P.S: Keep a lookout for their blackberry BBQ sauce - it's phenomenal, but they only offer it occasionally. Don't miss out!