Photo by @marilynyerks
I am a proud graduate of Drew University. I graduated with a Bachelor's in Neuroscience and Psychology with Civic Honors in May 2020. However, my graduation is unique to any other graduation at Drew University, as my class graduated over Zoom.
Background
I had been taking courses online since March and was excited to finish out the year. I took a NYC semester at Drew, which would normally allow me to journey into New York City for class and hang out with friends while meeting influential people and learning about social entrepreneurship. During the first part of the semester, I got to eat out at restaurants with my friends in NYC while learning in a NYC church basement classroom for part of the day. It was a fun experience, one of the best I had in college.
Although our teacher tried her best, having that class suddenly become a virtual class was very upsetting. It wasn't the same experience and it wasn't as enjoyable. I found the rest of my classes less exciting as well, but that one was the cherry on top of the disappointment. Because I couldn't be with my friends or have in-person meetings with my teachers, the last few months of senior year were a challenge. I was excited for the school year to end so I could move on with my life, get my license, and move in with my boyfriend.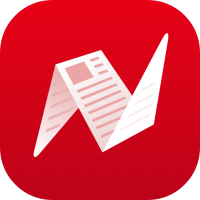 The Graduation Ceremony
The ceremony itself was rife with technical difficulties and pre-recorded speeches. We did get to see the school orchestra perform over Zoom, which was quite impressive. We heard a number of award winners announced, but the graduates' names were not read. Instead, they were listed and slowly crawled across the screen. (My name is the fifth from the bottom in this image.)
Photo by @marilynyerks (Important note: the dog in the image is our unofficial mascot.)
I would have preferred an in-person ceremony of course, but not in May 2020. I think watching the ceremony online with my parents at home was the next best thing. Drew University is planning on having a real, in-person ceremony for the class of 2020, but their proposed date has already come and gone as the pandemic worsened. I'm not holding out much hope for it, nor am I sure if I would attend. It feels so long ago now.
Our Celebration
My parents hosted my Grandma, Aunt, and Uncle over for cake and champagne. We had a good time and wore our masks. Due to the mail situation, I didn't receive my gown, cords, or diploma in time for our photos, but I think our photograph really reflects the times. I used my mother's cap, her diploma, her gown, and a few pieces of my regalia that did arrive on-time for the photo.
Photo by @marilynyerks via selfie stick
I also received a very generous graduation gift [a Subaru] from everyone at the party a few weeks later, as I had recently gotten my license. I used this car to transport all my belongings down to Kentucky, where I live for the time being with my boyfriend of three years.
I truly could not have asked for a better party. Would I have liked my friends to be there and the rest of my family? Most definitely. However, for the situation, it could not have been any better. We all had a great time and I was very happy.
As a whole, I'm not too upset about my Zoom graduation. It was necessary and while I did miss some traditional memories, I made new ones. I mainly feel bad for my parents and family members who helped put me through college who didn't get to attend the in-person ceremony. I know it meant a lot to them, as it would've to me.