Photo by author (friends' dog)
If you want to get some exercise and see amazing views, hiking the Red River Gorge in east-central Kentucky is a must. The trail is located in the Daniel Boone National Forest. My partner and I were invited by friends of ours to go hike it, and we were not disappointed. However, we are not hikers and haven't hiked in any capacity in a very long time. This article is for non-athletic people who want to get some exercise to hear how it truly went.
Getting to the Gorge
For us, it was a two-hour drive on the highway to reach the trailhead of our choosing. Once you get close to your chosen trailhead, the roads all turn to white dirt. It's impossible to see more than a few yards ahead of your vehicle, and everything is coated with a thick layer of white dust when you leave. We had to stop at the nearest gas station to clean off the windshield on our trip home. We saw three other groups doing the same.
Photo by author
The Hike
We decided to hike a total of ~6 miles, round trip. We did multiple sections of the trail. We went with another couple who are avid hikers, but they were determined to make the hike manageable for us. They even brought their dog to slow them down, but it wasn't enough. We started out on the Auxier Ridge route.
My first suggestion is to go with people at your skill level. Our friends are speedy hikers, and we found ourselves out of breath very quickly. The trail is challenging, mostly uphill, and twisting ankles is a definite possibility if you go too fast. We ended up splitting into two groups in order not to bog them down, and met up at checkpoints for snacks and to hang out.
During the hike, I re-injured my knee. I had previously had it lock in place during a softball game years ago, and the hike was not friendly to someone with an old knee injury. If you have any knee-related injuries, I recommend wearing a brace or picking an easier trail.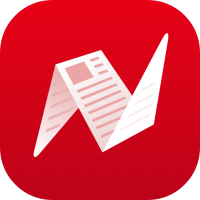 My partner had eaten too much before the hike and was quite nauseous for the duration of it. I brought lighter snacks such as nuts, an apple, and some granola bars, and I was fine. Make sure to bring lots of water as well - we all drank two bottles during our hike.
Because of our injuries/nauseousness, we were not enjoying the hike as much as we could have. If we had gone slower and prepared properly, the hike would have been much better for us. Still, we both agree it was worth it for the views. It really was spectacular.
Photo by author (friends' dog)
Equipment
As non-hikers, we prepared the best we could. As we went in November, we both wore light clothing. I had a tank top and yoga pants, while my partner opted for jeans and a t-shirt. I wore sneakers, and he wore boots. Boots were a mistake, as he got lots of blisters regardless of how many bandaids were used. Don't wear boots unless they are specifically made for hiking.
We both wore small backpacks that contained sweaters, light snacks, water, and some first aid equipment, along with our cell phones. The sweaters were handy when we were up on the windy cliffs, and my partner did end up needing the bandaids.
If you have old injuries, I would say not to underestimate them. My knee was a problem in high school and early college, but I thought it was fine as it hasn't bugged me in quite some time. Hiking is hard on your joints - if you have any old knee/joint braces, bring them just in case.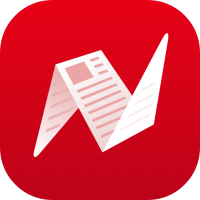 Safety

Photo by author
If you have a fear of heights, you shouldn't have much of an issue on this hike. The only part of the hike where you had the potential danger of falling, for the most part, was at the rest points where the best views were. If you're uncomfortable, stick to near the woods instead of peering over the edge.
That said, very few areas had fences. If you are extremely clumsy or too cocky about your abilities, you could definitely fall a few hundred feet in the best photo locations. I never got too close to the edge because I am afraid of heights, and it made me dizzy. I made sure to sit at least 2 yards back, but other people were standing closeby or dangling their legs off the edge.
If you have kids, keep an eye on them at the rest/photo spots.
The main safety hazards are tree roots and holes. Watch where you are walking and try to go slow if you're a new hiker.
Overall
The Red River Gorge is a great hiking location. The views are spectacular, and the weather in November was great. I recommend going when it's slightly chilly because you will be sweating - a lot. Try to go with hikers who are at the same level as you. There are plenty of marking on the trail so you won't get lost.
I'm not sure I would recommend the Auxier Ridge route for beginners. It is quite steep (in my beginner opinion). We ended up doing a shorter hike of about a mile and a half roundtrip after on the Chimney Top route and had a much more enjoyable time. The path was paved in some sections and dirt in others, and the views were almost as good as Red River Gorge.
Photo by author
I was also pleased that the dangerous parts had a railing, so I could actually go close to the edge without worrying about tripping or getting too dizzy. We also happened to arrive at sunset after having a brief dinner between hikes, and it was definitely the most enjoyable part of our trip.
If your group does our itinerary in reverse with better preparation, spread out over multiple days, I think you'll have a great time.