Photo by author
I'll be honest. I had a lot more listings for this article before many places went out of business due to the current state of the world. Luckily, the best one-off desserts I've found are standing strong and are extremely affordable.
I'll also include two snacks that are amazing but not necessarily desserts unless you like to eat them after dinner like I occasionally do. Some are from chain restaurants, but that doesn't make them any less delicious.
DESSERTS:
Boston Cream Donut – Graeter's Ice Cream
Screenshot from Graeter's website
I know, it's a donut that you can get at Dunkin' or another fast food place. This is true. However, you'll never have a Boston Cream donut as good as the ones at Graeter's unless you make your own like they do.
These donuts are amazing. The chocolate on them is phenomenal and they are bursting with pudding. These donuts do not disappoint, and they're under $1.50 if memory serves. Definitely under $2. Dunkin' is not comparable. Definitely the best donut I've had in my life, and I eat a lot of donuts for a small person.
The donuts are difficult to get your hands on unless you go in the morning hours. I've gone four times in the afternoon recently and walked out empty-handed. Early bird gets the worm is true in the case of this snack.
Chocolate Dome Torte – Taste of Belgium
I've never eaten a meal at a Taste of Belgium, but I've had this dessert 10+ times. Rich chocolate mousse covered in chocolate shavings – it's luxurious and filling. If you're looking to get someone special a sweet treat, this one fits the bill. It's designed to impress, just look at it:
Photo by author
The torte is on the pricey side, costing $6. It is most certainly worth it as a once a week or once a month cheat snack. The tortes do tend to run out, but if you're only looking for one torte you should be fine going later in the day. If you want two or more, you'll run into some trouble. The coconut macaron also pictured is quite good, too.
SNACKS:
Wisconsin Cheese curds – Culver's
Screenshot from Culver's website
There's something so comforting about having warm mozzarella stick bites to munch on like popcorn chicken. A little pricey at the $4 mark, these are great hold you over snack or something to munch on while watching television. One serving is certainly enough; eating two will likely make you feel sick. Even when sharing with someone else, one is plenty. The curds also come with a side of marinara sauce to dip if that's your thing, but it isn't needed.
Milkshake – Steak & Shake
Screenshot from Steak & Shake website
My partner and I tested milkshakes from Chick-fil-A, Culver's, White Castle, Sonic, and Rally's, amongst others. You name it, we've tried it. The best quality shakes are from Steak & Shake. Rally's is a distant second. The shakes are thick, but also lightweight and don't land in your stomach like a lead sinker.
We've tried a few of their special shakes, but they were too sweet with all that added candy. Stick to the chocolate, vanilla, or strawberry and you'll see what we're talking about.
If you go between 2-5 PM on weekdays, all shakes and drinks are half off. They also have a free French fries deal going on where you get 1 free fry per vehicle, but sometimes they give 1 per person if they're feeling extra nice. In sum, you can get 2 milkshakes and 2 fries (if you're lucky) for around $3.50 during the weekly happy hour. It's a great deal alone or with a friend.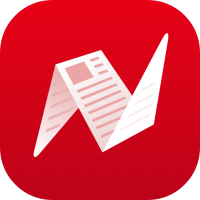 The abovementioned are my favorite quick treats to get if I'm feeling hungry but don't want a meal, or if I want a treat. I'd love to hear your favorite local (or chain) snacks in the comments below. My partner and I are always looking for more food gems to enjoy. Seriously, check these out. I promise they're worth your time.