Photo by author.
Nashville, Tennessee is synonymous with country music. Music fills the streets from live entertainers inside restaurants, DJs at local cider joints, and one, lone busker at the imitation Parthenon. You will experience plenty of music without needing to go to the classic music sites.
Don't get me wrong, if you have the time you definitely should see the music sites, but my partner and I were only there for 30 hours, including sleep.
Instead, my partner and I spent our time checking off our food bucket list. Here are the places that didn't disappoint our TOURIST food & views standards. In my next article, I'll list the disappointing places, so keep an eye out for that.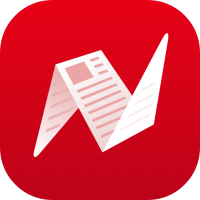 Photo by author.
We picked this place out specifically because of its $6 pulled pork sandwiches. As one of the more affordable options in Nashville that looked just as good as the more expensive joints, it was a huge hit with us. We ended up getting the pricier sandwich platter, which gave us more pulled pork, slaw, and two sides: mac & cheese & fries. 10/10.
One thing about Tennessee that is very different from Kentucky, amongst other things, is that they care about the mac & cheese side. It isn't just gross American cheese with nothing else in it. This was pimento mac & cheese with cheese, peppers, and seasoning. It had a kick and was superb. Make sure you get the mac & cheese side.
Their pork rinds are also pretty yummy if you're into that.
Photo by author.
This one is a bit touristy. According to locals, it's not the best option for Nashville hot chicken, but it's still thought of highly. A sort of introductory course to Nashville hot chicken, if you will. The chicken was of great quality, manageable spice at the "HOT" level, and the mac & cheese again was fantastic. The side of pickles (you get quite a lot of them) really helped cut the spice.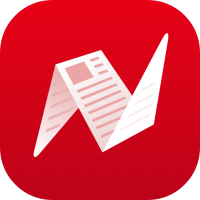 I'd have to say I still think Peg Leg Porker's mac & cheese was the tiniest bit better, but both are worth getting.
Photo by author.
We considered this to be our most enjoyable experience of the entire trip. Diskin is essentially a warehouse where in one half they have all their alcoholic cider equipment, and the other, smaller side is a restaurant with a small gift shop and 2 live DJs.
It was packed. We got a reservation in advance luckily and did not need to wait in line. Definitely, the way to go. The tables on the outskirts were very well socially distanced, but some of the middle ones weren't, so make sure you mention that in your reservation if it's important to you. Still, this was our riskiest outing, as we got takeout at every other location we ate at.
Our table happened to be on the outskirts near the door and staff area, so we got some good airflow without being too close to others. We found Kentucky is far more rigid on the masks than Tennessee is.
We ended up getting a "mega" flight, which was a tasting of 12 of their ciders for $30. If you get a normal flight you only get 4 for $15. A couple near us did that and got a total of 8 ciders for $30, with 50% duplicate flavors. We definitely made the better decision. I will note that the mega flight does come with 3 cider seltzers, though. We liked 1 of the 3, and dare I say it wasn't memorable to us non-seltzer people.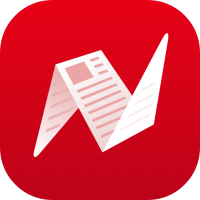 My personal favorite cider was the Lil Blondie, and my partner and I both liked The Revolution, which tasted like spiced hot cider you drink around wintertime. My partner's choice to bring home was the Tiki Tonic. Diskin sells pint sets of 4 and 6 in their shop, of which we got 3 four-pint sets.
We also had one of their flatbread "pizzas", sans bacon as they ran out, and it was amazing. No complaints about the veggie "pizza" from these meat lovers.
--
Overall, Nashville has some serious food gems and experiences. All the places we planned to go to were great. However, many of the places we went on a whim turned out to not be so good, so do your research. I'll talk about what those places are for us in my next article.