Photo by Luis Quintero from Pexels
Occasionally I'll finish an article and think to myself, "this one isn't my favorite". I find articles written about topics I'm passionate about are my favorites because, well, they're mainly about me. However, in order to churn out content consistently, you will need to prioritize article exposure over passion. If you write consistently and acknowledge the fact that you won't love every single topic you write about, you will go far. You will build a large content library and stop re-editing old articles in favor of creating new ones.
A larger content library means more people can find your work
If you only write about topics you are passionate about, you will run out of content quickly if you write regularly. You can't claim you have writer's block if you're unwilling to do the hard writing. Passionate writing is far more fun than other types of writing, but both are necessary to build up your article portfolio. By having more quality articles out in the world, regardless of if they're your favorite topics or not, more people will find and follow your work.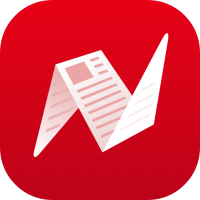 When you've built an audience, you can slip in more personal stories and passionate works. You have to reign in an audience with those additional, instructional, audience-serving articles before passion can truly take center stage. People come searching for answers to their questions, and once their questions are answered they may stick around and read the rest of your content. Writing for a niche is helpful in this aspect, as your readers will be able to find more of your content that is similar to the article that drew them to your writing in the first place.
You shouldn't be looking behind you
As my writing capabilities improve, I find myself wanting to go back and edit my old articles. Often these articles were not as well-received as I would have liked. On one of my writing sites, I did delete some truly horrendous articles. If an article is not a good representation of your abilities, it shouldn't be published in the first place.
Delete those now if they were somehow published. They will hinder your reputation if new readers come across them before your current works. I find it a waste of time to edit old articles. If you were happy with them at the time and the articles still read well, keep them. It's better for your earning potential to create fresh, new articles than edit old ones.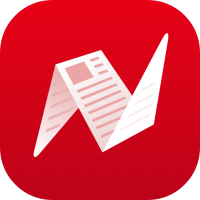 A popular strategy by writers is to recycle old topics. If you have an old article you want to revisit, write a new article on the same topic. Don't edit the old article — use it to create new content. Creating new content is better for finding new followers because edits don't show up under recent articles. Instead, show how much you've improved.
Interweaving links is vital
Citations are incredibly important when you are writing. It shows the reader you are able to back up your viewpoints and opinions with other sources. If you have written multiple articles on relationships and continue to write about relationships, demonstrate your expertise by citing yourself. Interweave your old article links into new articles.
These links show readers you have a vast library of content they could enjoy, and the links breathe new life into old, forgotten articles. I try to interweave at least one link in every article I write on various blogging sites. You can drop a link on a relevant topical word in a sentence, or use one of your existing pieces as an example. For example, here's an article on how to finally finish that book you've been working on.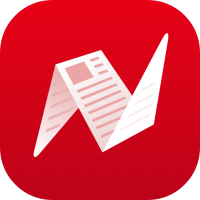 Never give up on submitting to publications
I mean publications on certain websites and magazines around the globe. Publications put your work before people who never would have found your work on their own. New eyes have the potential to become followers. Until you have the audience to build your own publication, submitting to other publications is of the utmost importance if you want your star to shine.
You will get denied by many publications. It's a fact, well-known by many great writers. What works for one publication may not work for others. If you get denied by a global magazine, it's still better to publish in your local magazine than to self-publish, at least at first. You should always publish in publications. Try to get into different ones so new people can find your work. Remember to customize your formatting when submitting to different publications; some have more rules than others.
Double dipping is permitted when it comes to publishing
Your article got accepted into a publication — congratulations! If you still own the article, why not publish it on your blog as well? Depending on the sites and publications you submit to, you may still own the rights to your work. I publish my articles on my blog as well as here because I get paid to do both and my articles reach a bigger audience.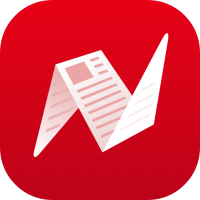 I'm also investing in myself so I will be able to publish solely for my own audience in the future. You want to make sure you have a place for your work if the publications you submit to stop accepting your work or close down. Because of the dramatically changing publication landscape, many writers end their articles with a plea for readers to sign up for their email list. The list allows them to take their readers with them wherever they go. It's an incredibly valuable resource.
You should always have a backup plan when working with other people so you don't get stuck if something happens. It is far better to depend on yourself than to depend on another person. A backup plan allows you the flexibility to adapt when you are surprised. You'll thank me later.
The old adage "work smarter, not harder" rings true in publishing. It helps to write frequently, but it doesn't do an author much good to go back and edit her past work. Create new work inspired by your old content if you want to elaborate on a topic. A newly published article will be found more quickly than an old article.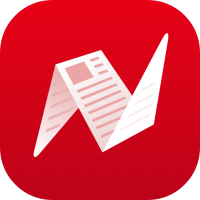 When writing on new topics, find ways to interweave links to your old work so it never stops being read. Be your own best advertiser and bring year-old articles back from the grave. Submit to publications with large audiences to help more people find your work, but make sure to build your own blog in the meantime so people associate your work with you.
Marketing and moving forward are two of the best skills you can learn if you want to make it to the big leagues. You need to believe in your past work as much as you believe in your future prospects. Remember how you got to where you are, and the huge, exciting possibilities of being a famous writer in the future. Anyone can do it — it may as well be you.