Photo by Karolina Grabowska from Pexels
There is no editing barrier to entry to write online unless you make one for yourself. Writing doesn't have to be difficult; it's completely up to you how stressful it is and how much of your inner perfectionist comes out. 
Paid writing tools aren't worth the money
I have Grammarly and it's great. I don't see any reason to upgrade to the paid version of their app if their free version is suiting me just fine. I'm sure I'll have some sort of error in this article that slips by and gets pointed out, but that is a rare occurrence for me. The tool is excellent and works wonderfully with the various sites I write on. 
There are plenty of free spellcheckers and grammar aids available online at no cost to you. Considering it takes months to build up an audience online and eventually profit from the said audience, is it worth losing out on profit to buy equipment that is unnecessary? I would understand if you have a large audience and want to have perfect articles for them, but with small audiences, I would argue it is better to work on writing more enjoyable content than making sure every tiny detail is perfect.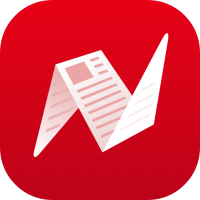 You are giving away your profits, both monetary and skill-wise
If you happen to be one of the few who makes money off your online writing, I applaud you. It's a great feeling. It's also incredibly hard to do, so why would you give away your earnings to pay for writing tools? Buying one-time tools take something away from you, and it's not just money. Extremely excellent grammar mistake catching programs take away your learning experience. If you let a program correct your every mistake, you will learn to depend on the program to fix your writing.
There are a few words I find incredibly difficult to spell correctly, the word "available" being my most common mistake. I always type it as "avaliable". Every time I write I stop and think about how to spell that word before I type it. I have relied on autocorrect for so long that I cannot spell well on my own. When I write thank you notes and birthday cards, I have a habit of typing out the contents on my laptop first, solely to make sure I didn't make any egregious errors. [Oh look, another word I cannot spell.]
Because I've taken advantage of a multitude of free editing and grammar tools, I'm rubbish without them. These tools I'm discussing are only the free tools — imagine if I had paid ones, too. They'd be writing my articles for me and I wouldn't be learning a thing. I've taken to turning off my autocorrect while writing to see how I do before letting the computer correct me. It helps me learn.
Who am I to say anything?
You're right. If you want to be a famous writer, or at least a wealthy one, your work needs to be as close to error-free as possible. In that case, by all means, invest in the fancy tools and equipment. The matter becomes a question of when. If you plan on making writing your career, you don't need to start off at 100%. There needs to be time to learn and make mistakes and find out what works.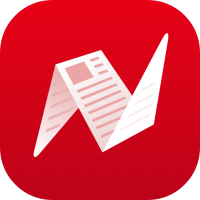 I am by no means a famous or wealthy writer, but my experience is certainly unique. I started my blog way back in September and bought all sorts of fancy editing and SEO tools I didn't know how to use. At the time I had around 300 followers of my writing and they were weak followers. I didn't see repeat likes or comments, that sort of thing. Obviously, my blog posts did not do well. I let my blog die in early October after losing a lot of money.
Fast forward to the end of November and I've signed a writing contract and gotten my monthly earnings up from my small follower base. I average $1,250 a month. In addition to that $1,250, I have 115 referrals from affiliate links that are progressing nicely.
You can read my article about how I make $1,250 a month here on News Break.
I mentioned my blog because I am going to bring it back to life. It will add income onto that $1,250 I already have and I will not subtract from it by buying expensive editing tools I do not need. I got a rather large contract without using any paid editing tools for the writing samples I submitted.
Paid editing tools are simply not necessary — take it from someone who failed when she purchased them and succeeded without using them. I believe them to be a waste of money while in your writing infancy, aka under 2 years of consistent writing in my book. These are the years we are supposed to be learning editing, spelling, and SEO through experience. We can always pay someone to do something for us, but it's hardly the best way to go about it. It's better to get a boost from paid writing tools than to be in a deficit without them.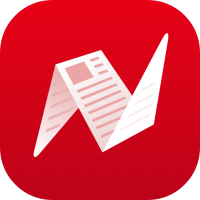 Another note: if these paid writing tools are necessary for you to post your writing, your writing isn't good. I'm sorry. The free versions will catch plenty of average errors, but they won't catch everything. If your writing isn't readable after the free version of a tool takes a crack at it, you need to restart and take the time to learn how to construct your writing better.
Writing tools should be used to improve, not regress. The tools are only as good as the hands that hold them. 
Summary:
The purpose of this article wasn't to shame writers who buy writing tools. Instead, I want to discourage new writers from doing so. Allowing a computer program to correct your errors and questionable word choices diminishes your learning experience. The free tools are good enough to help you out, but faulty enough to let some mistakes slip through the cracks. The more you use them and learn how to not need them, the better off you will be for later when you can afford all the expensive, fun stuff.