Screenshot by the author - homepage of Robinhood
I didn't want to be one of those people writing about GameStop, but after its users filed a class-action lawsuit, I needed to say my piece. Plus, I haven't seen any writing from the perspective of someone who held GameStop stock [$GME]. I had some skin in the game before running far, far away.
I bought the stock late and sold it quickly
I first heard about the stock going crazy on Monday from my boyfriend. He's a big gamer and we go to our local GameStop location every couple of weeks. We went over the weekend to get an Xbox one controller, but they were all sold-out. [Side note: we got the last one at Best Buy, but apparently Meijer sells controllers, too. Yes, the grocery chain!]
See my News Break article on videogame addiction here.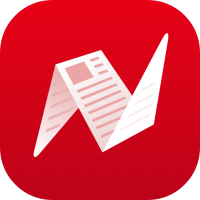 Anyways, all the videogame news websites he frequents were writing about it. I remembered kicking myself after thinking Nintendo stock would rise when the Switch came out and not buying the stock, subsequently missing out on a ton of gains.
Because of that, when I heard GameStop ($GME) continuing to rise, I bought some fractional shares as soon as the market opened on Wednesday in separate orders at stock prices of $246.40, $248.53, $249.30, and $251.80. Overall, I had 2.003675 shares and spent $499.86.
Please note I haven't invested in months and wasn't planning to anytime soon. I recognized this as a unique opportunity and acted in such a way to get in on it.
Midday Wednesday the Robinhood platform crashed for a few minutes due to the excitement around GameStop and other companies such as AMC, BlackBerry, Naked, and Nokia. I also happened to be trading during the Robinhood crash in June 2020 and knew that Robinhood could go down for hours at a time during crashes. I didn't do so well in June because of it, and I wasn't going to trust Robinhood this time.
After the site came back up, I waited for the best opportunity and sold the stock at $336.30 per share. For anyone keeping track, that's a profit of $173.97 before taxes and Robinhood's $0.02 fee. That'll pay my electric bill, internet bill, and two weeks of groceries. I'm pleased.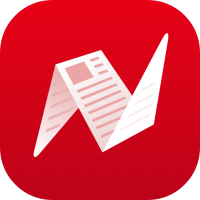 Why I sold on GameStop on Wednesday when the best day to sell is Friday
Primarily I sold because of the crash. I wasn't confident Robinhood would be able to keep their platform up on Friday with all the increased interest. I was considering buying in again as the price dipped back to $290, but I chose not to.
Why do you ask? Because I had been keeping up with the news. I knew that other brokerages were beginning to put limits on buying and selling $GME and other volatile stocks.
I don't consider myself a real member of /r/wallstreetbets, but I knew the power of the community on the stock's rise. If the members lost faith in holding their stocks, it would tank. Wednesday night Discord ended up banning the wallstreetbets server on the platform due to hate speech, aka swear words in Icelandic that were not caught by a filter.
Discord has since allowed the community to return on a new Discord server after much public outrage at wallstreetbets' conveniently-timed removal.
With the Discord community temporarily gone, the only other platform all the users grouped on was Reddit. I was concerned that Reddit might also cave to the pressure and close the /r/wallsetreetbets subreddit. If people didn't have somewhere to encourage each other to buy and hold the stock, I thought it might tank. I chose not to re-invest because of the offchance the Reddit was closed.
Robinhood deserves all this bad press for limiting users
Although Robinhood's official reason for limiting user trades was to show caution in a volatile market, it felt like a slap in the face to its users. Over half of Robinhood users own GameStop and stopping them from trading it freely cost many people hundreds, if not thousands of dollars.
Robinhood is clearly already on damage control, allowing for trading to resume tomorrow, albeit in a limited manner. For most people, the damage is already done. Robinhood has shown they will support hedge funds over individuals. Ordinary people saw this stock as an opportunity to grow their wealth, and it should have worked out for them. Instead, Robinhood and other brokerages intervened limited free trading, and cost people thousands.
Although I was more risk-averse than most, I am happy to see Robinhood sued for what they did. Considering that politicians on all sites of the spectrum from AOC to Donald Trump Jr. are outraged at Robinhood's decision, I think the lawsuit will succeed.
I'm optimistic, but I won't underestimate the impact of Wall Street on the criminal justice system.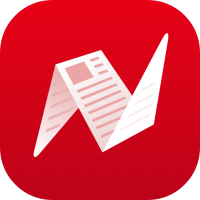 I don't know if GameStop [$GME] will go back up, but I'm not risking it
I applaud all the Redditors and casual investors who are holding onto their GameStop stock until this blows over. Truly, they are making history and I hope the hedge funds lose out on even more. That said, I won't be joining the movement again.
Wednesday and Thursday showed us that brokerages aren't afraid to side with hedge funds against ordinary people. We all knew this going in, but it was truly impressive how quickly and ferociously they reacted. I personally don't want to get caught up in it any more than I did. I am happy with how my investing turned out. I am upset others will not be so lucky, purely because of corporate manipulation.
Whatever you choose to do is up to you, but remember: don't invest money you can't afford to lose. Make sure you have an emergency fund. There are a few miracle stories about people paying off their student loans with their $GME earnings going around, but that is far from typical. The moment for GameStop, in my opinion, has already passed.
I hope I'm wrong for the sake of everyone who is still holding the stock and fighting the good fight. Good luck guys.