Photo by Andrea Piacquadio from Pexels
The news, self-improvement articles, books, you name it, someone has read it. I have plenty of books and articles I adore, but I came to a realization last night: I don't express my adoration of other authors as often as I should. These are content creators and content and the arts are what make our lives enjoyable and interesting.
Many of you reading this are writers, and many more people have friends who are writers. A great deal of my family and friends know I write, but rarely do they share any of my work. I'm not making a jab at them — more so that we as a group of humans forget to promote others while enjoying their content. I'm going to change how I enjoy content by sharing what I enjoy with others.
Here are five tips I'll be implementing to help my favorite writers, whether they write articles or books. Feel free to do the same.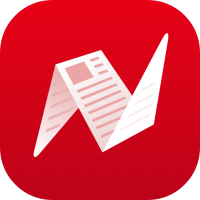 1. Write a book review 
I recently joined a book review publication with the sole intent of writing one review. As a minimalist, I only own one book. Blasphemy, I know. It is my favorite book of all time. 
The edges have water damage from dipping it in the bathtub as I held it out in front of me to read 10+ years ago. What is left of the spine is held together and protected by Scotch tape, and the letters of the title have rubbed off. It is a tale of fantasy, adventure, and women's empowerment. 
The author doesn't know how much I love her book, and she may never know. But I will write a review, recommend her book to others, and will tag her on every platform she's on to make her aware. It's nearly a decade overdue. 
If you have such a book in your life, you should tell its author how much you appreciate it. As an author myself, trust me, it never gets old. If you write an elegant enough review, it may very well make their day and stand out in a sea of reviews, permanently. 
2. If you have work available or hear about opportunities, pass them along…
But make sure they match the writer. As a freelancer, I'm always looking for new contracts and unique, one-off opportunities. That said, it's pretty clear to anyone who reads my work I have no interest in writing horror. Have I ever written anything with horror in it? I don't think so.
If you need a writer for an article, your autobiography, ghostwriting, etc., approach your writing friends. Don't ask for a friend discount — that's not a friendly thing to do. If you find unique resources and writing opportunities around the web, share them!
I for one would be happy to hear any and all suggestions. Freelancing is tough. Make sure to ask if the writer in your life is looking for opportunities, otherwise, it may be a bit insulting — aka don't go asking a New York Times Bestselling Author to write your autobiography.
3. Give writers ideas and don't expect credit
Now now, don't freak out. I don't mean giving your writer friend the novel you've been working on. I mean having a casual conversation. 
My friend, R, and I had a long conversation about having trouble finding a work and life balance. As someone who loves giving advice and has a solid work/life balance, that conversation sparked a lovely, somewhat related article.
I mention my friends by their first initial frequently in my writing, but I'm not crediting them for articles. They didn't write the articles. My friends do, however, give me lots of ideas. All writers have days where their list of ideas isn't cutting it, and friendly conversations and input helps quite a bit. 
That said, don't be upset if writers don't take you up on your ideas — write them yourself if you want them out in the world that badly. Writers have enough work to do without accommodating your suggestions. They may have plenty of ideas on deck and not need anymore. Don't be offended if your intention is to be helpful.
4. Subscribe to or follow them on multiple platforms
You don't need to read their work on a daily basis to be invested in their success. If you know someone is trying to make it as a writer or could use more followers to get their work shown to more readers, the least you can do is click those buttons. Like this one!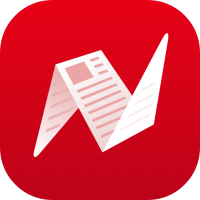 If you want to be extra generous with your clicking, look around for additional websites they write on and follow them there, too. It shows you care with very little effort on your part. If you carefully follow only the people you read regularly on certain platforms [guilty], follow them on platforms you don't curate your reading on, or …
5. Share your favorite, recent articles of theirs on social media
I bookmark my favorite articles. These articles tend to be resources for writers created by other writers. If I find value in something, I should be sharing it. I will be, from now on. I'll use my Twitter account to share tidbits with links, as I do for my own articles. 
Many people reading this are members of online writing groups. Take a minute to share someone else's article when you share your own daily article. If you aren't a writer, share an article link on LinkedIn. Make sure to tag their LinkedIn account so they can get that job offer if the right person sees their article. 
One final note for this tip: please don't share an article of your favorite writer from ten years ago. They've likely improved since then and that article isn't indicative of their current skillset. Unless you have a huge connection with their old content, share recent work. 
Summary:
Every single person on the planet is a content consumer, in some form. It may be the newspaper you read every morning, the music you listen to, or the clothing you wear. 
It is far more difficult to be a content producer than a consumer. Appreciate and support the content producers in your life, especially the writers. It only takes a minute to share an article you enjoyed or to subscribe to your favorite writers, whether you know them personally or not. 
Showing you care can be as quick as sharing a related job posting you found, mentioning a cool article idea you'd like to read, or writing a book review as a thank you for an amazing story. Remember not to implement the more pushy tips [#2 & #3] without asking them first. 
Help others succeed. Show the writers in your life some love.